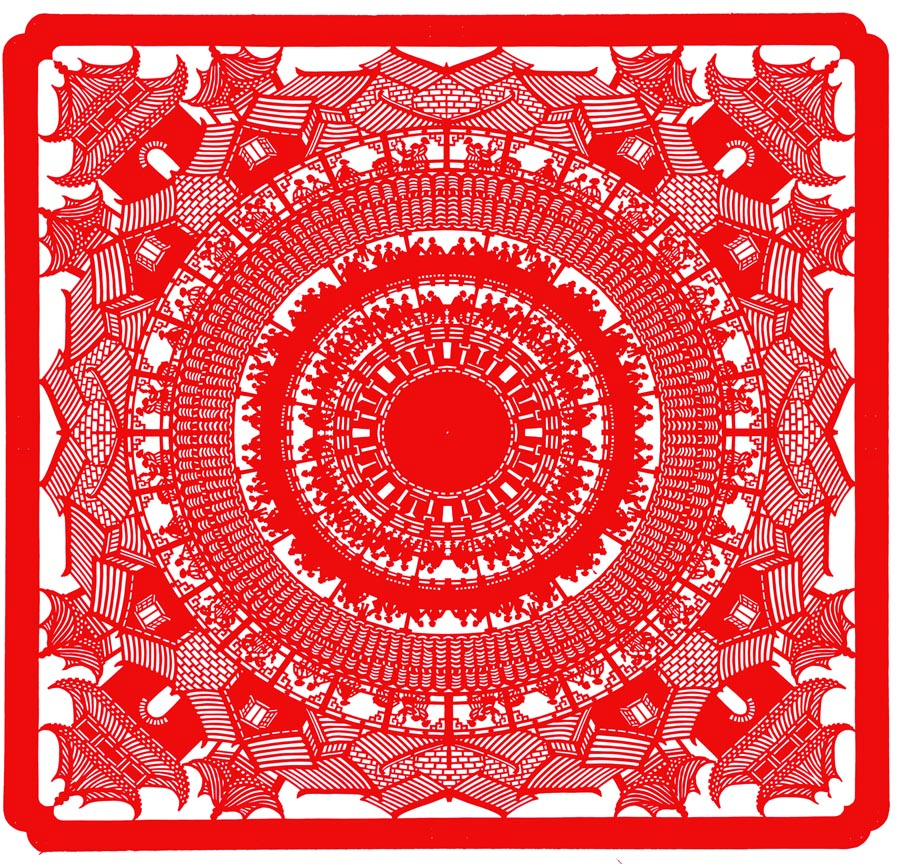 The art form takes inspiration from the daily lives of Chinese people, who have long used paper-cuts as a facet of different folk activities and to decorate their homes.
The earliest known unearthed paper-cuts in China — featuring horses, monkeys, flowers and geometric figures — were found in Turpan, in today's Xinjiang Uygur autonomous region, during the Southern and Northern Dynasties (420-581).
In 2009, Chinese paper-cutting was inscribed on UNESCO's Representative List of the Intangible Cultural Heritage of Humanity.
"The patterns are all in my heart. You can understand life through paper-cutting. Life is the script of art, and art is reflective of life," says Liu, from Yanchuan county, Shaanxi province.
Under the guidance of her mother Gao Fenglian, a national intangible cultural heritage inheritor of the craft, she gradually mastered the technique and understood the cultural meaning behind the paper-cuts.
"My mother rarely shared her perception of paper-cutting. She just said that only when I grasp the subtlety on my own, can I understand its deep culture and philosophy," Liu says.