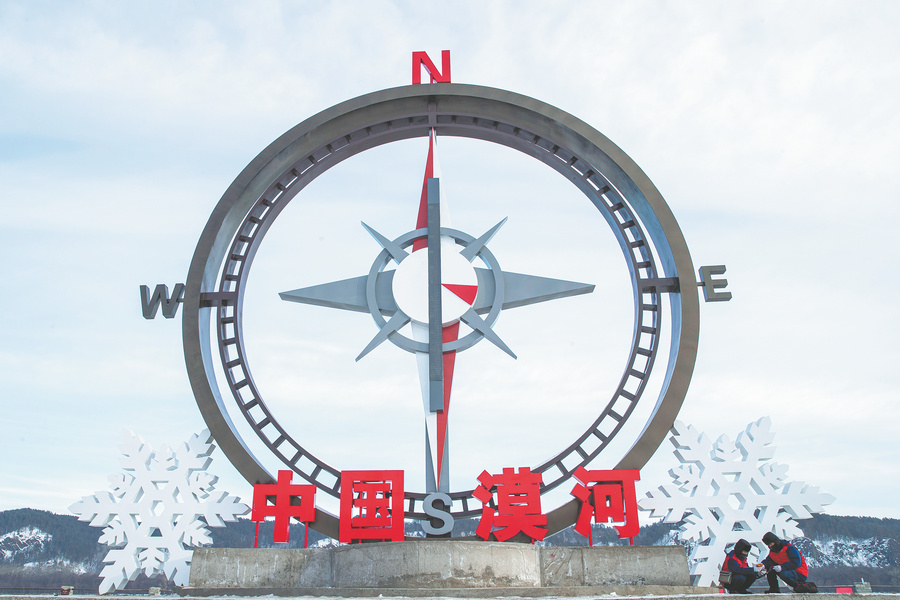 To guarantee power for the holidays, they check the electricity lines installed in the nearby snow-capped mountain. It is a challenging job.
When night descends and light shines from warm village homes, that is the moment when Ma and Dai realize the significance of their work.
Not surprisingly, the village boasts the country's northernmost bank and post office, as well as a painted line that demarcates the northernmost point in China. Tourists can view Russia from the village.
According to official data, the village received more than 3,900 travelers last month. On Jan 1, about 356 visitors came to Beiji to celebrate the New Year.