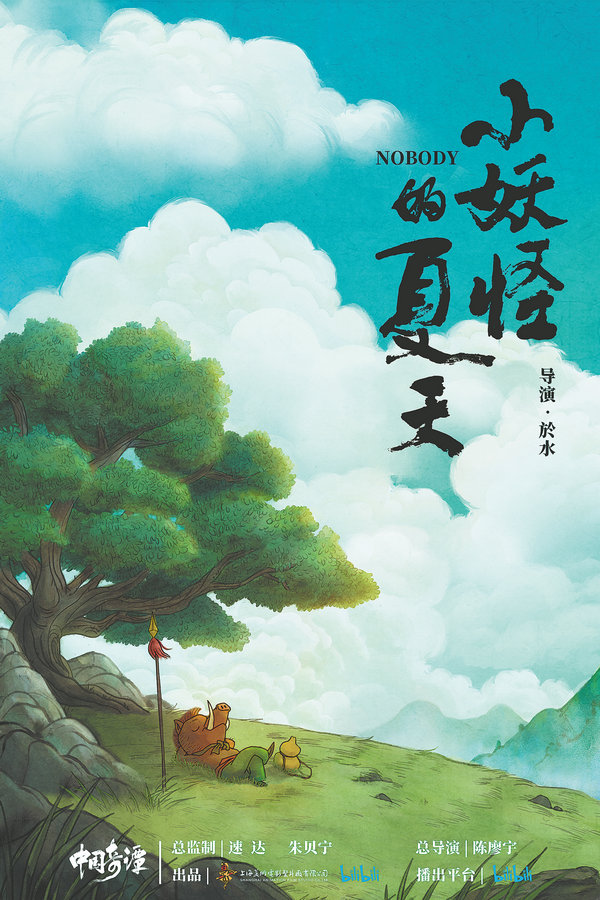 Each figure in the film is also elaborately designed.
The monk and his three disciples' faces are actually not seen in the film, just the outline of the four."Because the story is from the little pig monster's angle, so he cannot see the big heroes, which is the same situation in real life. Also, the film's protagonist is the little pig monster, so their faces may distract the audience," Yu explains.
The dubbing of the monk is done by the same voice actor in the 1986 TV series of Journey to the West, so when his voice comes up, it brings the audience directly to their childhood.
A user named "Ye Lingsheng" on Douban, one of China's most-visited review platforms, comments: "Journey to the West carries all our fantasies about the heroes saving the world. In Nobody, the faces of monk Xuanzang and his three disciples are not shown, which is very thoughtful because in the process of growing up, the heroes are different to everyone- it could be the father who takes us to school or the mother who urges us to drink water eight times a day."
Checking the danmu, or instant comments rolling on screen, has become a habit of Yu. "Unlike screening on TV, when the film is shown online, we can get audience feedback live, especially on scenes the audience reacts to the most," Yu says.
Netizens called the first episode "the workplace survival story of the little pig monster", as the story is told with black humor and aroused strong resonance among young working people.
Yu is touched by the audience's comments and their own creations based on the film — one viewer drew a group photo of the pig monster and his four "colleagues" when they first became the monsters.
Some viewers' understanding of the film is beyond Yu's expectation, yet he is happy. "There is no fixed conclusion in artworks, unlike a mathematical question that has only one answer. So such a pluralistic interpretation is good, and it's also good to have this interaction with the audience."