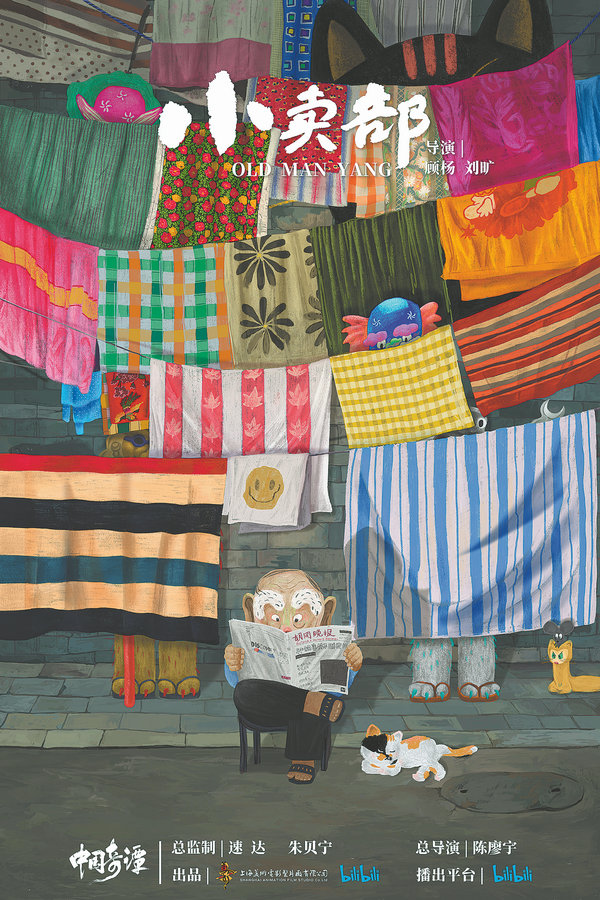 Modern interpretation
The first episode, named Nobody, tells a pig monster's story based on the classic Chinese novel Journey to the West. It is directed by Yu Shui, who is also head of the animation department at Beihang University.
According to Yu, when people think of the story of Journey to the West, they think of Buddhist monk Xuanzang and his three disciples fighting against the giant monsters in their pilgrimage, while the little monsters they have encountered were often neglected.
"I want to put the perspective on the little monsters who used to have blurry faces and don't even have names in the story," Yu says. Where do they come from? What kind of life do they want to have? What are their woes? Do they have families? With these questions in mind, Yu started to write the story of the pig monster.
The story of Nobody was repeatedly polished by the team, and each detail is well-designed, such as the gourd kettle that the little pig monster carries all the time. In the film, when the pig monster visits his family, his mother explains that she gave him the kettle hoping he would drink more water.
The mother repeatedly urging him to take good care of himself also touches the audience and increases emotional attachment to the pig monster.
Yu likes to tell the stories of small potatoes and he always observes ordinary people's lives around him. "I have a notebook and I'll write down the things I observe in life anytime, anywhere," he says. "I hope Nobody can be watched by the audience repeatedly."
Yu took a year and a half to make the 20-minute episode during which senior artists from the Shanghai Animation Film Studio gave him advice.
After several rounds of discussion and exploration, the final art style was set with a combination of Chinese ink-and-wash painting style and modern cartoon style.