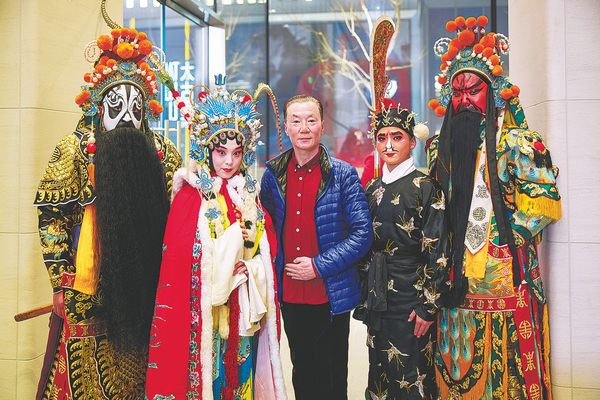 For example, when "riding a horse", the performer would only wave a whip. It is through the movements of waving — such as its frequency and strength — that the character's emotions are expressed.
This, apparently, involves established patterns and exaggeration to help the audience understand the plot.
Yu Xiaobin, starring as Gu in the film, recalls the first time he listened to the drums and gongs on the set.The 26-year-old was struck by the volume of the sound effects, which was a totally different experience from watching Peking Opera shows on TV.
Getting to know more about the traditional opera during the shoot, he became more interested in it, and developed a great respect for those practitioners, who abide by unwritten rules handed down from centuries ago and hold on to the industry.
Laosheng (elderly male role) performer Wang Ning, who also plays Gu, but only during the parts where the character is onstage, says Gu's persistence with Peking Opera reflects his own true heart.