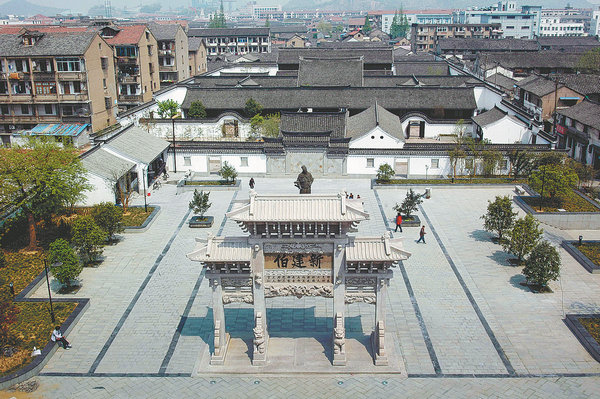 Even though more than 500 years have passed, the thoughts of Wang Yangming (1472-1529), one of China's leading neo-Confucian philosophers, still live on and exert a profound influence on Chinese people.
Wang was also a calligrapher, military general, politician and writer.
Neo-Confucianism is the revival of the philosophical, social and ethical thoughts of Confucius. Wang is best known for his doctrine of the "unity of knowing and acting". It states that knowledge and action should be combined, and that one can acquire knowledge through actions.
In his principles, the "knowledge "refers to liangzhi (innate knowing), the capacity for moral judgement, rather than factual knowledge.
Wang held the idea that everyone knows, from birth, the difference between right and wrong. He claimed that such knowledge is intuitive and not acquired by learning.
Wang trusted in the power of "innate knowing" and believed that there is a sage in everyone, and that it is easy to be a "fully moral agent", because all we need to do is to get rid of selfish human desires. That way, the good will be perceived and evil will be removed.
To commemorate the 550th anniversary of the ancient philosopher's birthday, the World Yangming Philosophy Conference was held in Yuyao and Shaoxing in East China's Zhejiang province in late November.