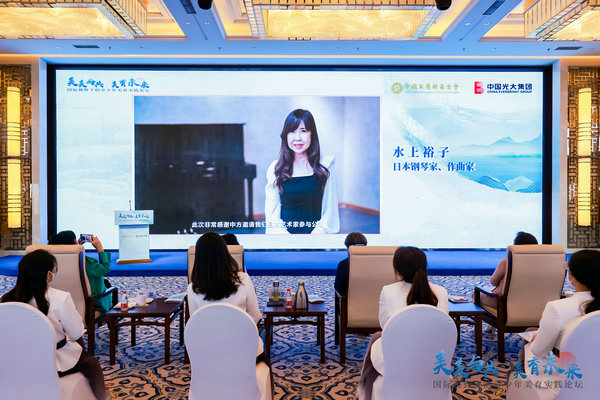 A forum themed on the practice of aesthetic education with global insight was held by China Soong Ching Ling Foundation and China Everbright Group in Beijing on Tuesday, gathering experts from home and abroad to discuss pertinent topics online and at the scene.
Professors from Central Academy of Fine Arts, Central Conservatory of Music, Beijing Foreign Studies University and other higher education institutions shared their views in keynote speeches and panel discussions on topics such as how aesthetic education could help youngsters develop in an all-around way and how to promote international exchanges in the education field.
Su Hongtao, deputy director of the China Soong Ching Ling Science and Culture Centre for Young People, said that the center will continue to serve as an exemplary platform for young people to conduct dialogues among different cultures and civilizations. Furthermore, the center will carry on its educational practices to nurture a new generation of young talents with moral grounding, intellectual ability, physical vigor, aesthetic sensibility and work skills.