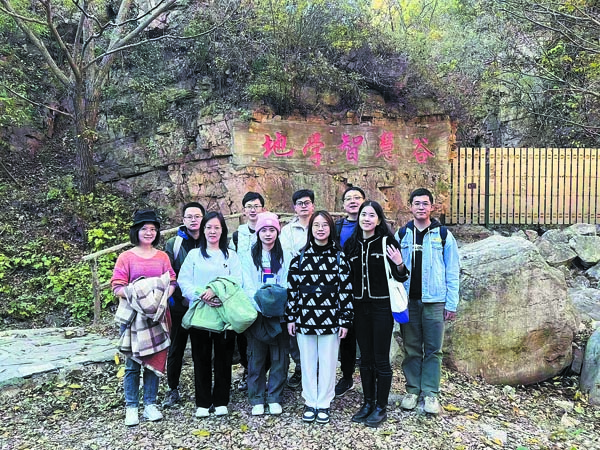 The smallest and least developed countries have enormous potential to emit carbon dioxide. While the pandemic has slowed the growth of their emissions, it cannot prevent such countries from becoming the next "giants" of emissions as a whole, says Guan, who led the work on the report.
"In global climate governance, China should play the role of a bridge between developing economies, and fully explore the potential of small countries to reduce or slow down emissions, reflecting the meaning and value of the 'human community with a shared future'," Guan says.
The report aims to establish data infrastructure and a scientific basis for advocating South-South cooperation in global climate change mitigation.
"It realizes its goal through innovative, independent data collection methods," says Zeng Rong, vice-president of Tsinghua University.
"Climate change is one of the major global challenges facing mankind. President Xi Jinping has pointed out that we should actively and steadily promote carbon peaking and carbon neutrality, accelerate the planning and construction of a new energy system, and actively participate in the global governance of climate change," Zeng says.
China's commitment to carbon neutrality is an important contribution to global climate change mitigation efforts and is as significant as the impact of the three industrial revolutions had on the course of history and social development, experts say.
"This is a really critical resource," says D'Maris Coffman, professor of Economics and Finance of the Built Environment at University College London.
"We all recognize that we have to find growth pathways to decarbonization for emerging economies, but the reality is that we didn't actually have the data to assess what this means in practice until professor Guan Dabo undertook the assembly of this data set," Coffman adds.
Therefore, this critical resource can inform not only academic research and outreach in terms of assessing the reality of emerging economies meeting their climate targets, but more importantly, it can go directly to policy discussions, she says.
Guan says that, in the coming years, his team will continue to update the report to cover carbon dioxide emissions of more developing countries.
In September 2020, China announced that it will strive to bring its carbon emissions to a peak before 2030 and become carbon-neutral before 2060.
"We only have 30 years for the transition, while it is 40 years for the United States and more than 70 years for European Union countries," Guan says.
"It means that it will be more difficult for us to reach our goal of carbon neutrality and more effort will be required," Guan says.
As to what specific things people can do to reduce carbon emissions, Guan suggests the use of recyclable tableware in the fast-food industry.
"This way, plastic packaging waste can be reduced by 92 percent," Guan says.
"For example, silicone tableware can be reused 14 times to offset the major environmental impact of disposable tableware."
Guan also calls for changes in the fashion industry, where textile production, dyeing and tailoring produce pollution.
He suggests introducing a low-carbon concept to the industry.
"I hope everyone can adjust their lifestyle to help our country reach carbon neutrality," Guan says.