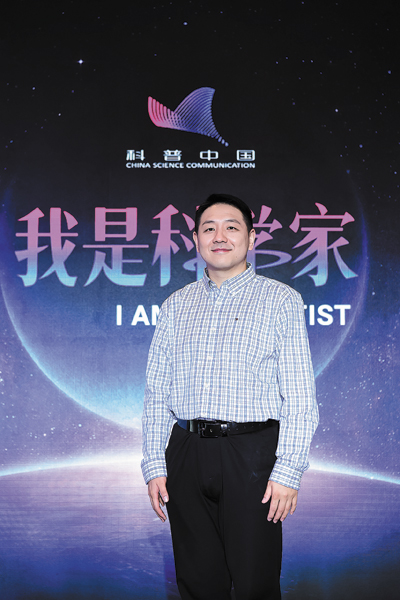 He used to discuss, with other scholars, which food was most likely to be the first to disappear due to climate change. This led him to write a paper about climate change and a shortage of beer. The paper received the 2018 Altmetric Top 100 award and was one of the most "talked about" climate change-related papers, according to the public response.
"It derived from my interest, and the work was aimed to help the public understand how climate change matters in every aspect of our daily lives," he says.
Those experiences paved the way for Guan to make inroads into environmental studies in China. He joined Tsinghua University as a distinguished professor in 2019.
To date, he has published more than 260 articles, including over 60 in Nature, Science and other leading journals. His paper for the Environmental Science & Technology journal won the award for Top Policy Paper in 2007 and the Washington-based Proceedings of the National Academy of Sciences Cozzarelli Prize 2014.
For developing countries, peaking carbon emissions means the decoupling of economic and social development from fossil resources, and carbon neutrality is complete independent from such resources, Guan explains.
"Since 2010, China has begun to vigorously optimize its energy and industrial structures, and the use of coal has declined significantly. As a result, carbon emissions have now reached a plateau where fluctuations are small," Guan says.
In Guan's opinion, environmental science can help point the way for policy makers.
"For example, if we find human intervention is required when we study water and oceans, we have to bring this to the attention of social and economic scholars and help them understand the issue before pertinent policy can be made and implemented," Guan says.
In late October, Guan and his team rolled out the Carbon Dioxide Emission Accounts of Global Emerging Economies 2022.
The report covers 50 emerging economies and aims to offer a consistent, transparent and scientific calculation system for them.