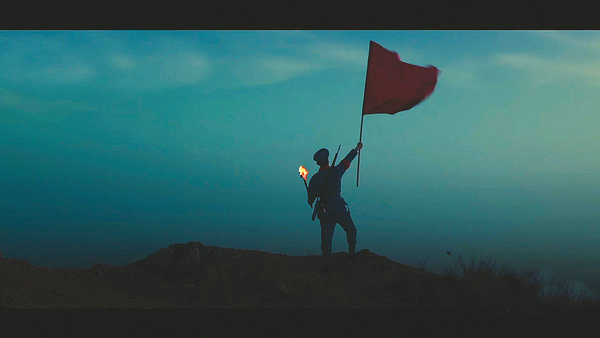 Hua Mulan, a legendary folk heroine from ancient China, disguises herself as a man to join the army to take her aged father's place, fights fiercely and distinguishes herself in battle.
Fast forward to the present day and several Chinese firefighters are striving to extinguish a hazardous fire when suddenly an explosion occurs.
Both examples show heroic deeds in China at different times.
These are scenes from the four-episode TV program Tian Di Shi Xin, which directly translates into "heaven, earth, poems and heart", aiming to showcase the culture and spirit of Chinese people via traditional poems.
Each episode focuses on an ancient Chinese poem, coupled with several short stories of different times and other poems that relate to the main poem's theme.
It was produced by the Henan Broadcasting System and recently premiered on Henan Satellite TV. The last episode will be streamed at 7:30 pm, Oct 12.
"We present many stories, especially those about young Chinese, to emphasize the significance of traditional Chinese poems in the present era," says the TV program's general director Li Pei.
"Stories are paramount, especially in the era of the mobile internet. In the planning stage, we pondered how to attract and empathize with young people via touching stories," she says.