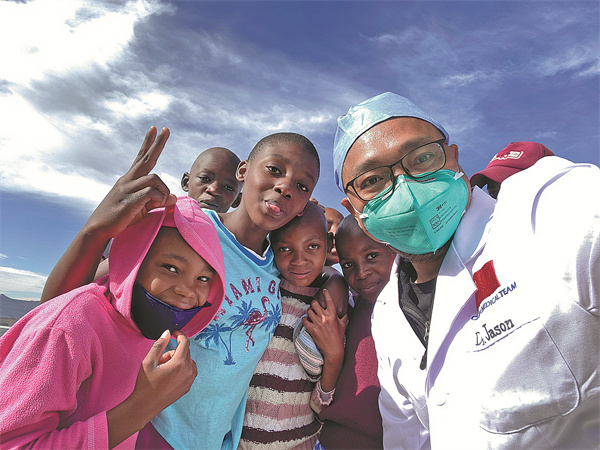 There was a brief moment when Sheng Jian found himself questioning his decision to join the Chinese medical team in Lesotho.
The surgeon from Wuhan in Hubei province had signed up for the mission without hesitating, but he had just pricked his finger while performing surgery on an HIV-positive patient.
Surgeons in the landlocked country in Southern Africa, which according to the World Bank, has an HIV prevalence rate of 25 percent in people aged between 15 and 49, are at high risk of the virus.
The 28 days of post-exposure prophylaxis were a torment, but Sheng distracted himself from the side effects of the medications, as well as the considerable mental stress, by occupying himself with counseling and surgery.
Recalling the relief he felt when he learned that his results had come back negative, Sheng said that he plans to be more careful, but that he won't allow the incident, which happened in May, to cause him to waver.
Sheng is a member of the 16th team sent by China to provide medical aid in Lesotho, and after he arrived in March, the 45-year-old became one of only two general surgeons at the hospital.
On Wednesdays, he does outpatient counseling. It's the day he usually receives a lot of complicated cases and Sheng said that sometimes he was so busy working on Wednesdays over the winter, which lasts from June to August, that he didn't have time to eat.