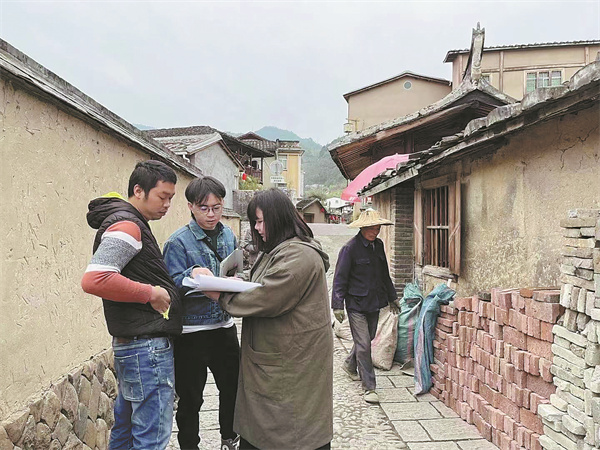 Zhang Yuxin has witnessed her career take off and has developed a deep affection for the countryside as a result of her work in China's hinterlands.
The 33-year-old from Taiwan has been working in the mainland as an interior designer for the better part of a decade. Like a magician, she is able to transform dilapidated spaces with her ideas, and make empty spaces more efficient.
"Before beginning a project, we go on field trips to understand the needs of local people and listen to their advice, and then we offer suggestions on beautifying or vitalizing spaces," she said.
Zhang recalled the first renovation project she did, saying that the project not only preserved the site's uniqueness but also delivered a number of benefits and increased the confidence of residents.
She first arrived in Fuzhou, capital of Fujian province in 2014 to take part in the renovation of Songkou, an ancient town with a history of over 1,000 years, which is located in Fuzhou's Yongtai county.
Since 2014, the local government has brought in cultural and creative teams to take part in the protective development of its cultural and historical sites. Taiwan-based Open and Union Studio (Oustudio) was one of those invited to get a feel for the ancient town's pulse. "I was invited to take part in the program, and felt that it would be a brand new experience."