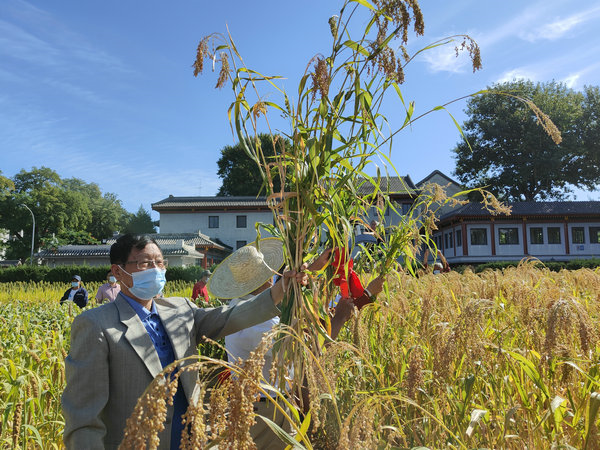 On Saturday, an activity to experience farming culture was held in Temple of Agriculture in Beijing.
As an important ritual architectural complex near the central axis of Beijing, the temple used to be a place for emperors of the Ming (1368-1644) and Qing (1644-1911) dynasties to perform sacrifices in the hope for good harvests, and has become a witness of China's farming civilization.
Organized by the Beijing Ancient Architecture Museum, the activity this time included a ceremony to start harvest, scholars' introductions of 24 solar terms and Temple of Agriculture, and an experience activity in which people were invited to reap crops with their own hands.
The activity aims to make more people understand the humanistic spirit of respecting and valuing agriculture, revering nature and seeking harmonious coexistence between human and nature, and feel the profoundness of traditional Chinese farming culture and the wisdom and hard work of the Chinese people.