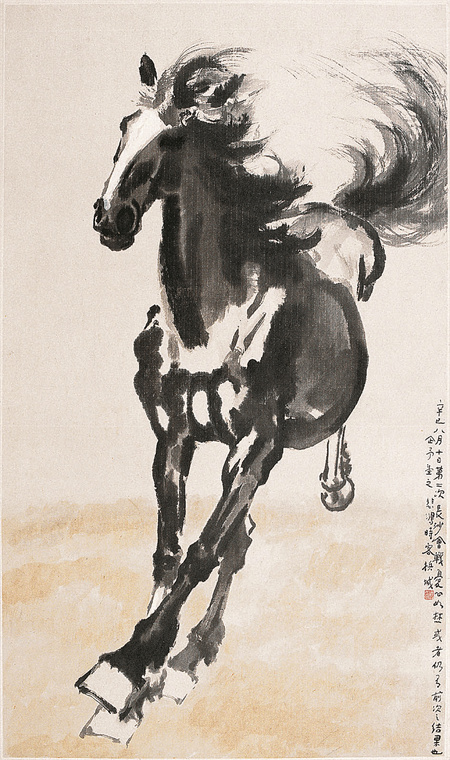 On Jan 9, 1939, a liner that set out from Hong Kong reached Singapore, and among the passengers was Xu Beihong (1895-1953), a prominent figure of 20th century Chinese art who at the time also saw his reputation rise in the communities of overseas Chinese.
As soon as Xu disembarked from the ship, he received a warm welcome by local Chinese, including Huang Manshi whom Xu referred to as his "second brother", and members of the media. In a brief speech, Xu told them that while staying in Singapore he would do his best to serve his home country which was then subject to war.
For the next three years in Singapore, Xu mainly lived, worked and received guests at a Huang family residence called Jiangxia Hall. Xu made, exhibited and sold artworks to raise funds for Chinese soldiers and refugees in the War of Resistance Against Japanese Aggression (1931-45), and meanwhile gifted his paintings to local friends who offered him support through the proceedings.