Editor's note: The most prestigious theatrical company of China, the Beijing People's Art Theater – popularly abbreviated as "Renyi" in Chinese –has contributed numerous classic productions since its inception in 1952. Its motto, "A play is bigger than the sky", underlines its dedication to the stage art. In honor of the 70th anniversary of Renyi on June 12, 2022, we select a group of its original works to provide you with a glimpse of its artistic style that brims with human concerns.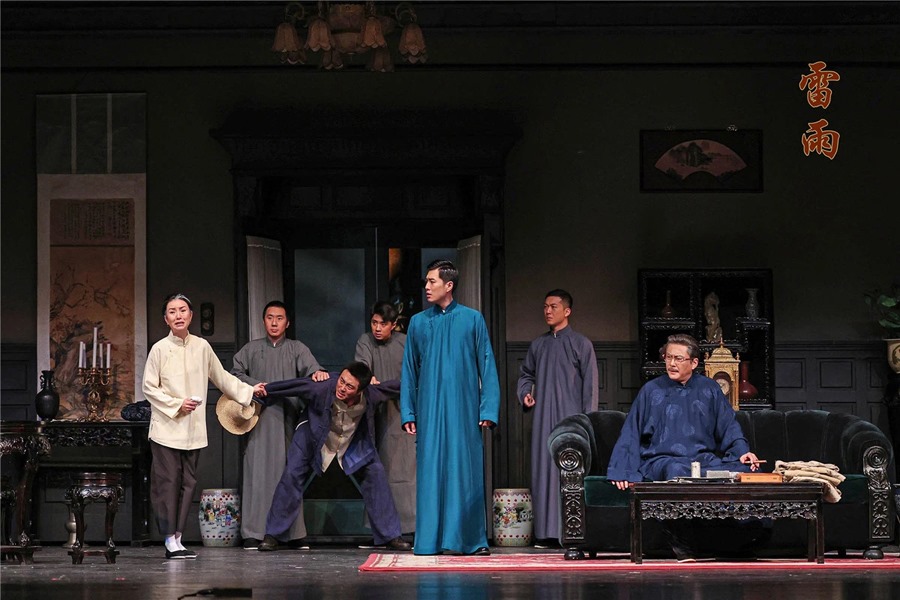 Thunderstorm
Playwright: Cao Yu
Premiered in 1954
Praised as one of China's most enduring dramas of the 20th century, Thunderstorm depicts two families whose complex relationships lead to inevitable tragic consequences unfolding against the backdrop of the 1920s. The intense conflicts are all presented in a day's time within the drama.
Thunderstorm was the maiden work of Cao Yu (1910-96), the first president of the Beijing People's Art Theater. Cao is also dubbed the Shakespeare of China in light of his many outstanding dramatic works, including Sunrise, Peking Man and The Wilderness.