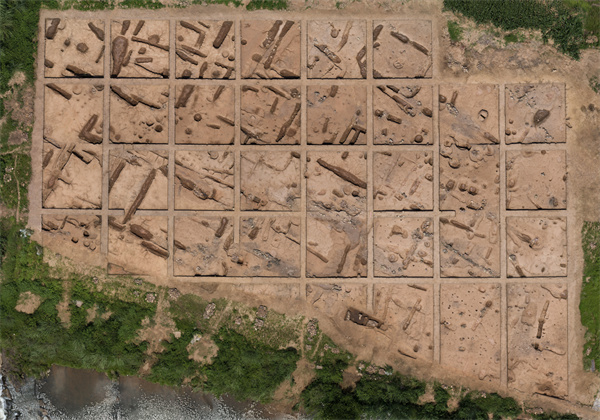 Archaeologists have found an ancient ironware production and processing workshop dating back to the period from the Han to the Jin dynasties (206 BC-AD 420) in Central China's Hunan province.
The ruins of the workshop were found at the Guantian relics site in Sangzhi county during an archaeological excavation, according to the Hunan provincial cultural relics and archaeology research institute.
Archaeologists conducted excavation work between 2020 and this year at the site, which covers approximately 75,000 square meters.