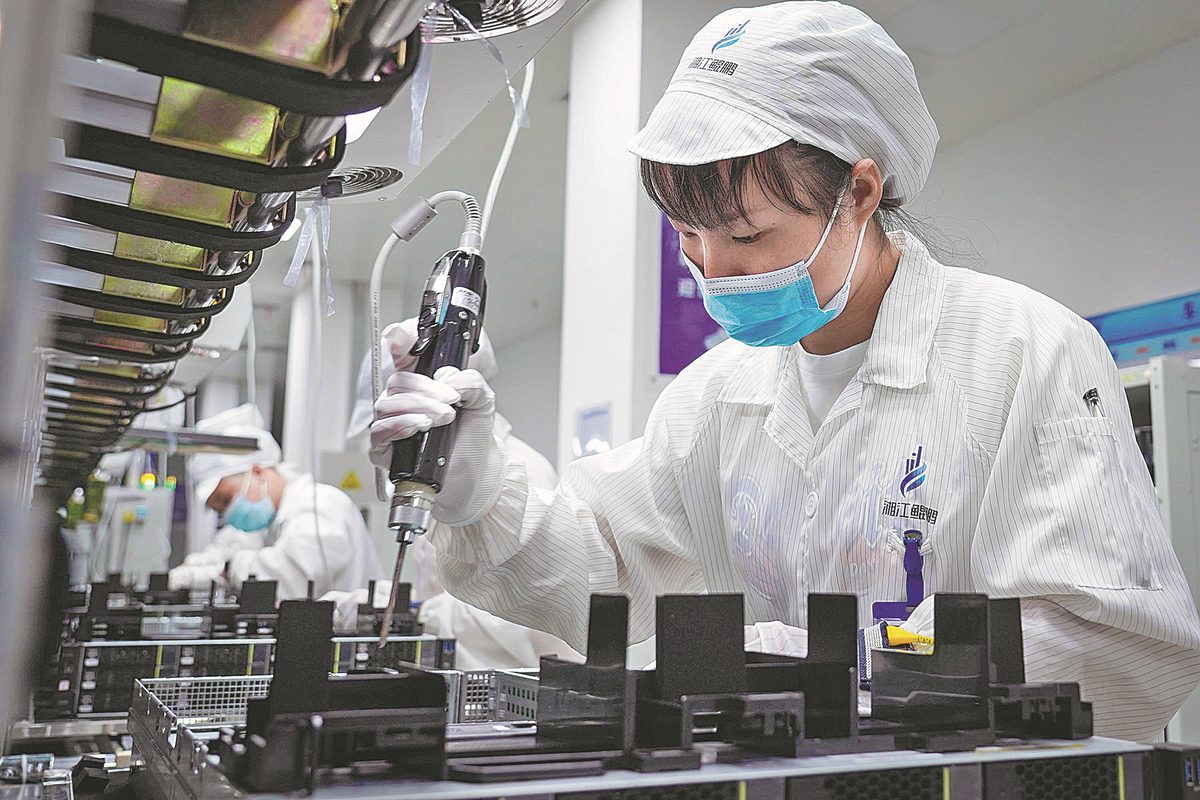 This year, Changsha has intensively built a national-level scientific and technological innovation platform. It has also successively established provincial-level scientific and technological innovation platforms such as Yuelushan Laboratory, Xiangjiang Laboratory and Furong Laboratory, implemented major scientific and technological innovation landmark projects in 17 provinces and cities, and accelerated the deployment of major scientific and technological innovations.
On July 15, the country's first test base for the expected functional safety of intelligent connected vehicles was opened in Xiangjiang New Area, becoming the first test area in China that is capable of simulating complicated situations featuring rain, fog, light, dust and smoke at the same time.
In the area, more than 350 key enterprises in the smart car industry chain have gathered to form a 100 billion yuan ($14.35 billion) industrial cluster.
In March 2021, Changsha was approved to build a national new-generation artificial intelligence innovation and development pilot zone, demonstrating the high-quality development of the central region and the Yangtze River Economic Belt. For more than a year, it has deployed AI open innovation platforms and major projects, while jointly establishing AI research institutions and laboratories with local universities.
Enterprises are the main body of innovation and at the forefront of technological applications.
For a long time, Changsha has placed scientific and technological innovation in a prominent position in its development, and has escorted innovative enterprises through a series of systems and policies.
In recent years, Changsha has increased investment in scientific and technological innovation and provided strong policy services and financial support to build a scientific and technological innovation highland with core competitiveness.
In particular, Changsha has implemented a series of recruitment plans, sparing no effort to attract and cultivate scientists. It has also brought together international professionals to build a full-chain training system.