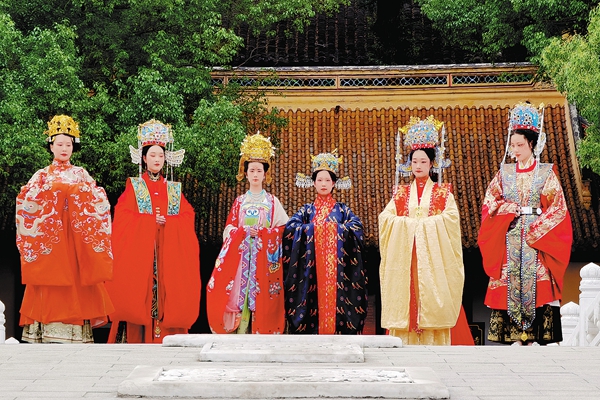 A Hunan artisan painstakingly makes intricate replicas of ancient coronets, Cheng Yuezhu in Beijing and Zhu Youfang in Changsha report.
In ancient China, fengguan, or the phoenix coronet, was the ultimate symbol of nobility, worn by aristocratic women. In some dynasties, only queens had the exclusive right to the headpiece. The coronet usually featured elaborate accessories such as the phoenix, flowers and clouds, adorned with countless gems and dangling ornaments.
Li Xin, a resident of Zhuzhou, Hunan province, is an artisan who specializes in making the coronet. So far, the 54-year-old has made 728 pieces by hand, with some differences in each.
Apart from original designs, she also makes replicas of antique coronets, the most ornate being that of Empress Xiao, wife of Emperor Yang of the Sui Dynasty (581-618).The crown was unearthed in Yangzhou, Jiangsu province, in 2013. It took experts more than two years to restore the heavily corroded artifact.