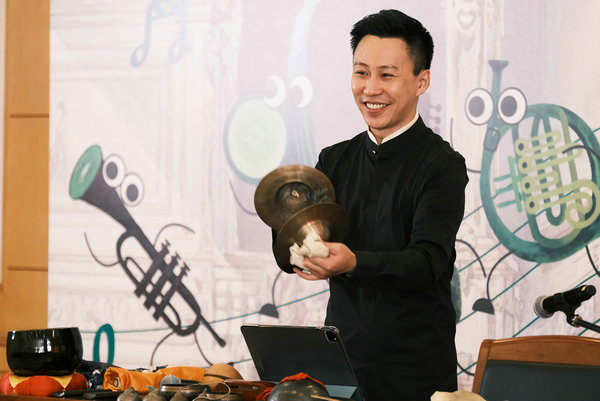 A daylong "marathon" event highlighting traditional Chinese musical instruments was held at the Forbidden City Concert Hall in Beijing, on Aug 27.
It was a part of the ongoing annual Gateway to Arts Summer Festival, one of the biggest art events for children during the summer vacation, launched by the Forbidden City Concert Hall in 1995. The "marathon" event brought six concerts, workshops and master classes throughout the day.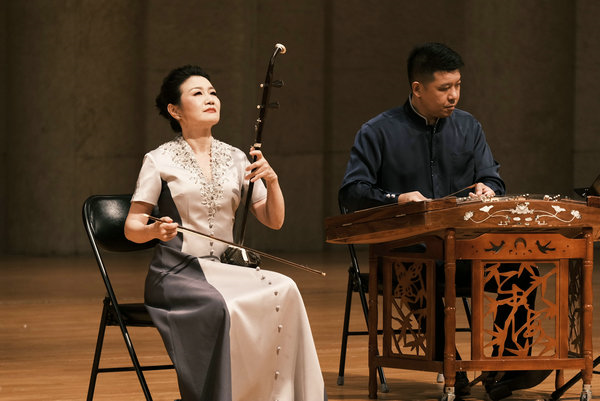 Traditional Chinese musical instruments, such as pipa, erhu, sheng and guqin, were spotlighted with the performances by veteran Chinese musicians, such as pipa player Zhang Hongyan, percussionist Wei Ran, guzheng player Zhou Wang and erhu player Yan Jiemin.
This is the first time that the annual Gateway to Arts Summer Festival featured a daylong event for traditional Chinese musical instruments, which received warm feedback from the audiences.
This year, the two-month-long festival, which kicked off on July 3, brings a wide range of art forms, including classical music, traditional Chinese operas and dance. The festival also offers amateur art lovers 10 mini summer camps centering on different art forms, such as Peking Opera, Kunqu Opera, pipa, guzheng and percussion.