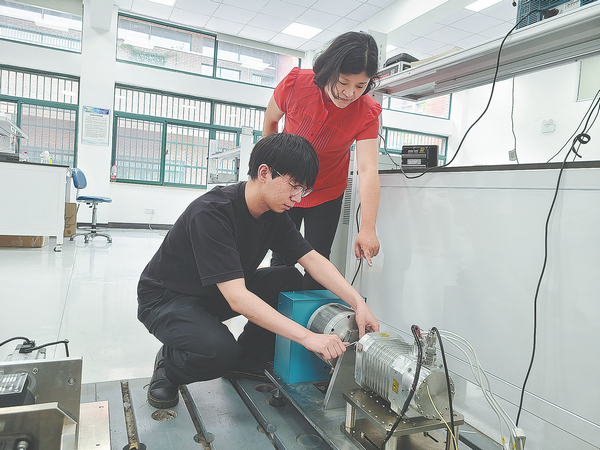 Concentrating on scientific research and cultivating talent for China are the two goals that Huang Xiaoyan, a professor at the College of Electrical Engineering of Zhejiang University, set herself when she returned from abroad in 2009.
After returning to China 13 years ago, Huang has devoted herself to the development of high-speed rail.
Based on an algorithm model, Huang and her team developed a permanent magnet traction motor for a train with a speed of 350 kilometers per hour, improving efficiency by 3 percent and greatly reducing energy consumption compared with current high-speed rail technology.
"The accuracy of the model was more than 30 percent higher than our traditional model for calculating loss," she says.
It was the first motor of its kind to be domestically produced, and broke the monopoly of foreign technologies, as well as laid a foundation for the further development of high-speed rail in China.