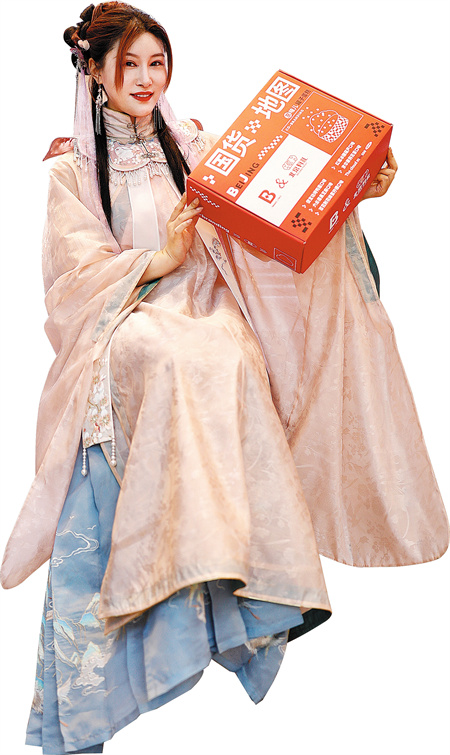 Food lovers, including gourmets with the most discerning taste, love to accompany Peking duck with dark brown tianmian sauce-savoring the famed dish in the way it has been enjoyed for hundreds of years.
Yet few of them imagined that the sweet and salty sauce made from fermented flour would be used as a major ingredient in Western desserts.
In Beijing, an increasing number of laozihao, or time-honored brands, are making their presence felt among young consumers.
This month, cakes featuring ingredients from such brands, including the Chinese capital's oldest Peking roast duck restaurant Bianyifang, pickle maker Liubiju and honey producer Baihua, hit the market.
Chen Xia, 31, who bought a set of packaged cakes, said, "I couldn't believe my eyes when I saw the Peking roast duck flavor."