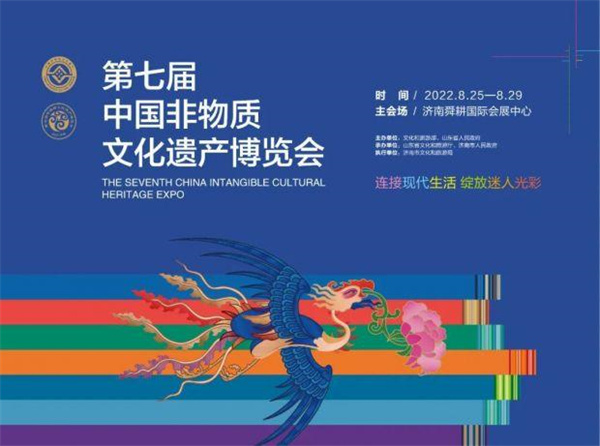 The seventh China Intangible Cultural Heritage Expo is set to take place in Jinan, East China's Shandong province, between Aug 25 and 29.
With the theme "connect modern life, shine with glamour", the biennial expo is going to shine a spotlight on the achievements in protecting China's intangible cultural heritage since the 18th National Congress of the Communist Party of China.
It will also highlight the important role that intangible cultural heritage has played in the rejuvenation of the country's rural areas and the construction of a cultural belt along the Grand Canal.
Moreover, traditional Chinese tea art and customs will also be featured at the expo, alongside a fashion show, a gourmet festival and a tea fair, which will be open to the public. Forums, discussions and performances of local operas will be available online.
Visitors will be able to see photos and videos, consume written materials and view on-site presentations to learn about the effort expended at all levels of government in the protection of intangible cultural heritage across the country, as well as marvel at the fruits of the various departments' labors.
The last expo in 2020 highlighted intangible cultural heritage along the Yellow River, and this year, the focus will be on the cultural belt along the Grand Canal. Apart from Shandong, seven other provinces and municipalities along the canal, including Beijing, Tianjin, Jiangsu and Zhejiang, will join in the planning of this section.
Visitors will experience different cultures-purple clay teapots from Yixing of Jiangsu province, celadon from Zhejiang province, braised chicken from Shandong's Dezhou, cloisonne from Beijing, and acrobatic performances from Wuqiao county in Hebei province.