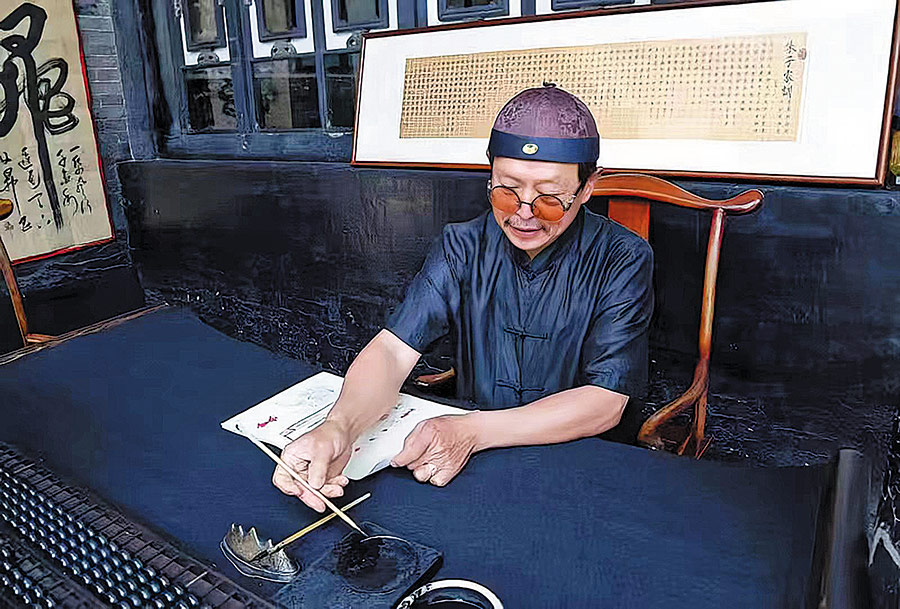 "Boom turned into bust and the piaohao was eventually replaced," says Li.
In 1956, whatever was left of the Rishengchang building became the office of Pingyao's supply and marketing cooperative. Major changes weren't made; money was only spent on fixing some doors, windows and walls.
"The front area was used for writing bills and invoices while office operations were conducted at the back," Li says.
The cooperative made way for the museum in 1995.The move was a part of the protection and development strategy for Pingyao, and the Rishengchang began welcoming guests who wanted to learn about its remarkable history.
During renovation of the site, the museum staff discovered to their horror that letters and business books, which bore ample testimony to how the ancient bank functioned, were used to cover the ceiling. "There were like four or five layers of paper stuck together. Each layer had to be meticulously separated," Li recalls.
The staff used water to gently salvage the documents, which were then dried, sorted by category and pasted onto 36 register books for public display.
Over two decades, the Rishengchang museum witnessed six large-scale restoration projects and a dozen for maintenance. The efforts finally paid off. Footfall increased in leaps and bounds, especially after it was named a "major national cultural relic" under protection by the State Council in 2006.