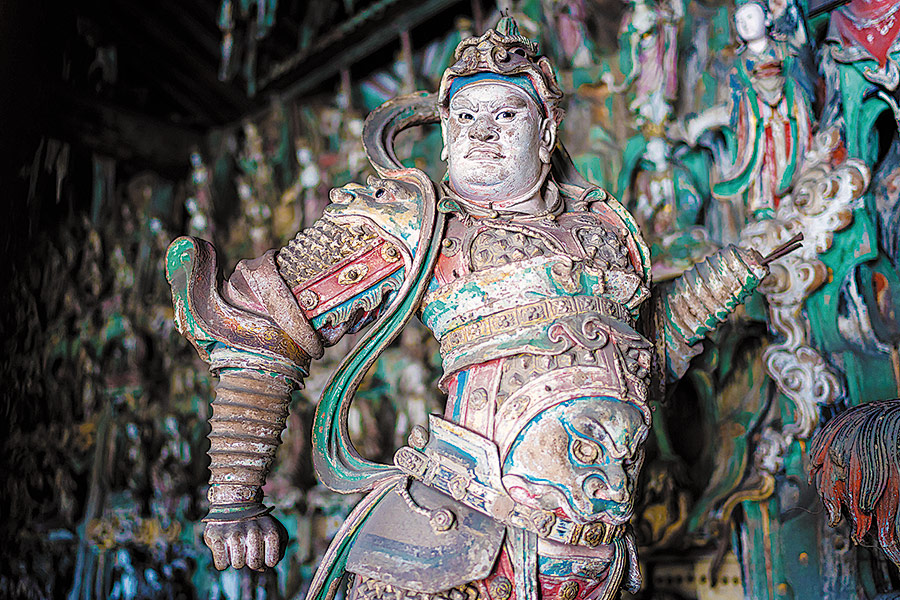 At its peak, the Rishengchang bank had more than 30 branches across the country, with business expanding overseas and reaching as far as Europe and the United States. More than a century later, in 1932, the exchange house halted its operations, but its preserved antiquity on public display today continues to fascinate all and sundry.
The erstwhile Rishengchang building was traditional in style, comprising halls and open courtyards. Jia Weixing, a local guide, sits at a desk in a corner of a courtyard, which has now evolved into a museum.
For a decade, it has been Jia's job to jot down the name, address, "silver exchange" and other details of visitors on a yellow tinted bill, which is then folded neatly into an envelope in an impression of how serious transactions were conducted some 200 years ago.
"The idea is to show people how banking was done in the past. I love the piaohao culture of Pingyao.… As we travel back in time, I love playing my part, writing a few 'bank drafts' to entertain visitors from across the country," Jia says.
Stories about the antique bank of Shanxi have enthralled residents, tourists, filmmakers and economists alike. The 2009 historical epic film, Empire of Silver, is a riveting drama on the wealthy banking clan of Pingyao. It won awards at the 29th Hawaii International Film Festival and the 12th Shanghai International Film Festival.