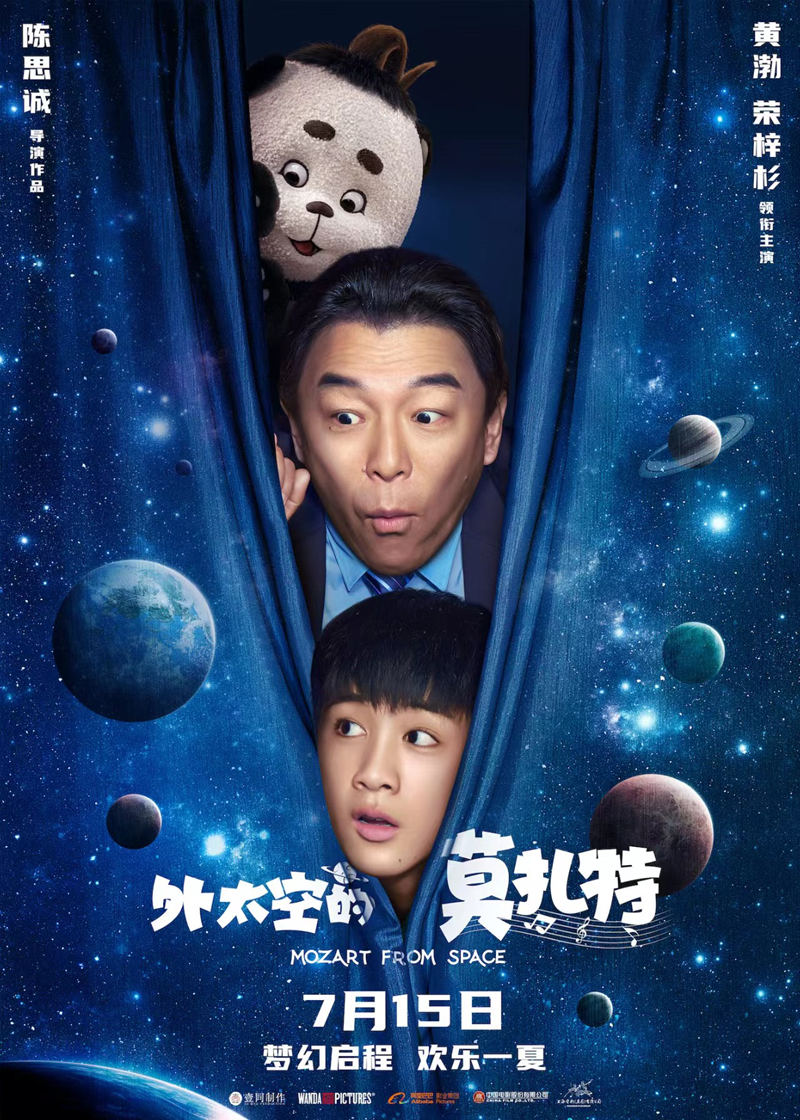 Opening to around half of all China's screens, including hundreds of IMAX cinemas across the mainland, director Chen Sicheng's latest outing, Mozart from Space, has just replaced Lighting Up the Stars to become the new champion sitting atop the country's box office charts on Friday.
Also written by Chen, known for the blockbuster franchise Detective Chinatown, the movie stars actors Huang Bo and Rong Zishan, respectively, as a pushy father and his astronomy enthusiast son, who's reluctant to become a pianist as his father yearns for.
Amid the family's constant quarrels, an alien who takes a puffy panda toy as its avatar reaches the son for a special mission that will threaten the Earth and the alien's home planet over 60 years later. The alien's visit completely alters the young protagonist's life.
Chen said the new movie was shot by IMAX cameras, which allows audience to watch the visual effects-studded scenes with 26 percent more content in each frame on IMAX screens than the normal ones.
Chen said he got the inspiration from PLBB, a 1988 sci-fi children's movie that he was quite impressed during his childhood, wishing he could also shoot such a fantastic feature to delight the children in their summer vacation.