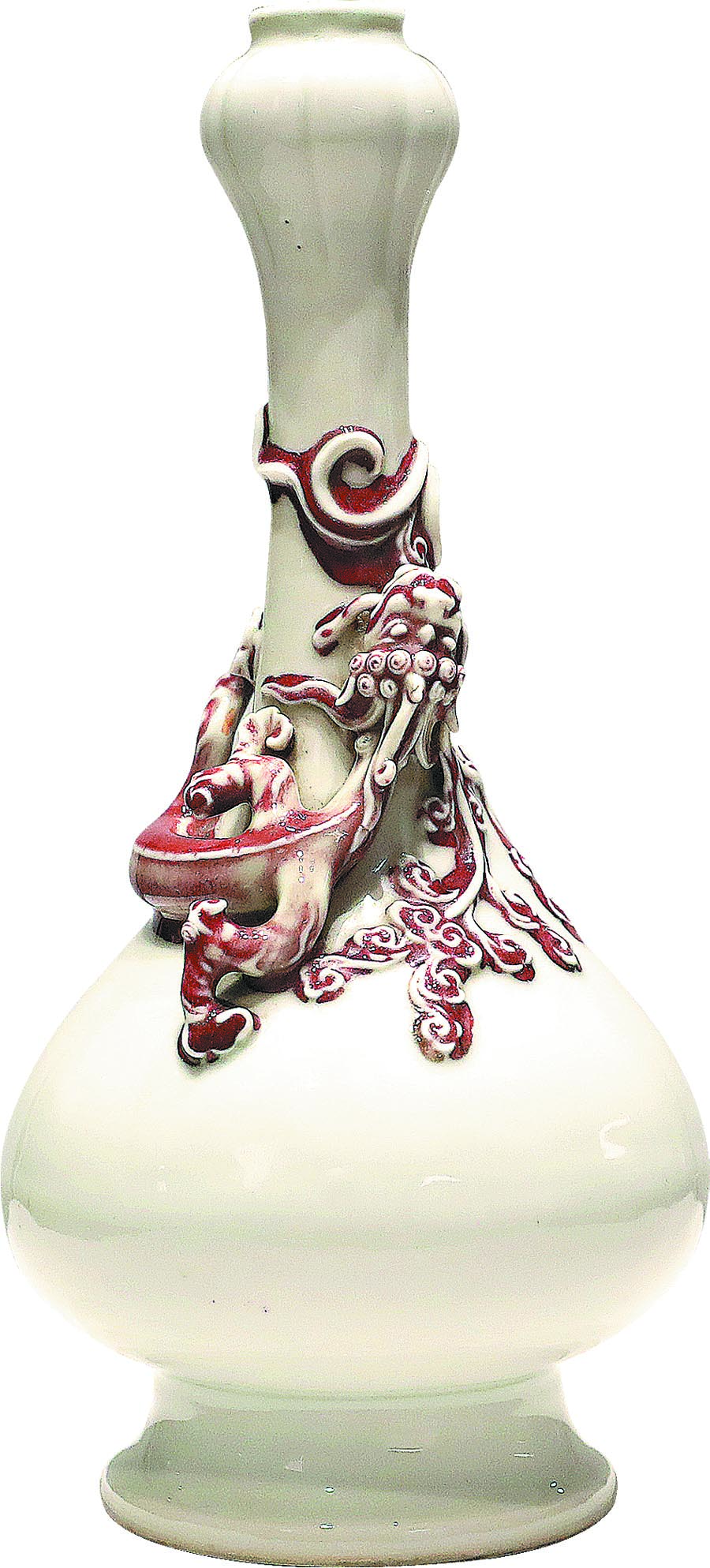 More than exhibitions
Plans have been drawn up by Ng's team to strengthen the Hong Kong museum's educational role.
To attract public interest, a 1,600-square-meter space has been designated to host activities such as the restoration of cultural relics. To establish long-term collaboration with schools, the team has set up a department to help promote Chinese history and culture on campuses, Ng said.
A book will be compiled and provided to teachers to introduce the relics to students. Ng is also considering taking mobile workshops featuring the restoration of cultural relics to the community or schools, as part of plans to educate the public about Chinese culture.
Kevin Yeung Yun-hung, the Hong Kong secretary for culture, sports and tourism, hopes the new museum will boost local residents' national identity by immersing them in traditional Chinese culture.
When the museum first opened to the public, Yeung said this was a successful example of using the advantages of the "one country, two systems "policy to tell China's story to the world.
In recent years, the Beijing Palace Museum has introduced ancient Chinese culture to the public by displaying items such as umbrellas with traditional Chinese art, along with colorful ceramic-glazed tea sets. There has been high demand among young people to view such items on mainstream e-commerce platforms.
The Hong Kong Palace Museum plans to invite local artists to design cultural products based on treasures in the Forbidden City, and to collaborate with the Beijing museum in other fields. Counters selling items such as T-shirts, canvas bags, notebooks, stamps and stickers have been set up at the Hong Kong institution.
Heralded as Chinese culture's "window on the world", the new museum, which resembles a square Chinese cauldron with a gold facade, is situated on the western tip of the West Kowloon Cultural District. It aims to attract visitors from around the world.