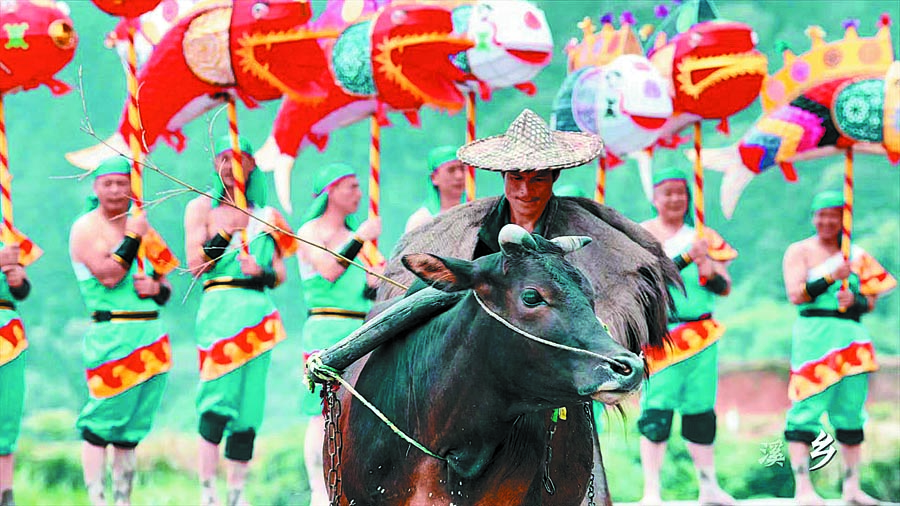 From being a manager in a restaurant overseas and a Chinese returnee to becoming a village official and an agricultural specialist, Jin has devoted himself to the welfare of villagers and starting them on the road to common prosperity.
Jin, a pioneer of aquaculture in rice paddies in the county, says mountainside villagers in his hometown plow and weed paddy fields with the same attention to detail as required in carving jade.
"Rice-fish farming in Qingtian is a typical way of ecological agricultural production," Jin adds.
This rice-fish aquaculture system has fed local people for more than 1,300 years, he says.
Fish are raised in rice paddies, saving space and labor so farmers can produce more crops and fish, while rice can also provide the shade and bait for fish.
Jin says the rice grown in this way has high nutritional value while the fish are soft and delicious to eat.
Songshuxia, Jin's native village in Fangshan, covers an area of 3.86 square kilometers, with a registered population of more than 1,725 people, of which 370 people live in the village. Nearly 90 percent are elderly.