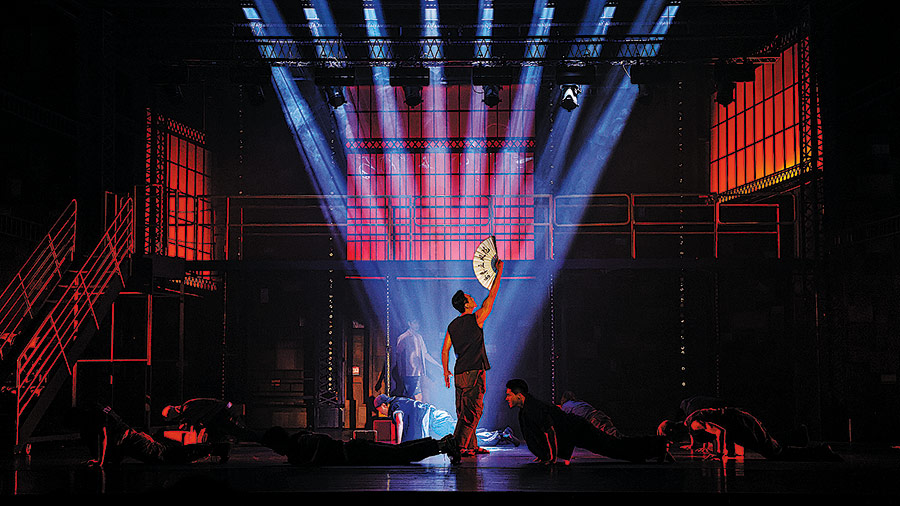 Guangdong Song and Dance Ensemble set for national tour this year, with one musical and three dance dramas, Cheng Yuezhu reports.
For Guangdong Song and Dance Ensemble, the local culture is a source of creativity, with many of its performances highlighting traditional elements and the zeitgeist of today.
The ensemble's first musical Goodbye 1990-that tells the stories of young people who went to Guangdong province's capital Guangzhou hoping to make it big in the 1990s-was performed in 2019, with vintage stage design and Cantonese songs reenacting the social environment and urban culture.
The ensemble is now taking it even further by incorporating Guangdong cultural elements, such as nanquan (a martial art style that originated in the southern banks of the Yangtze River) and the lion dance, into their second original musical Mission Must Be Achieved, which started touring Guangdong on June 25.
The musical tells the story of Zou Li, a courier who is searching for his long-lost sister. When delivering a package to a boxing club, he finds a clue that could lead him to his sister, but little does he know that the mission also leads him to a boxing championship.