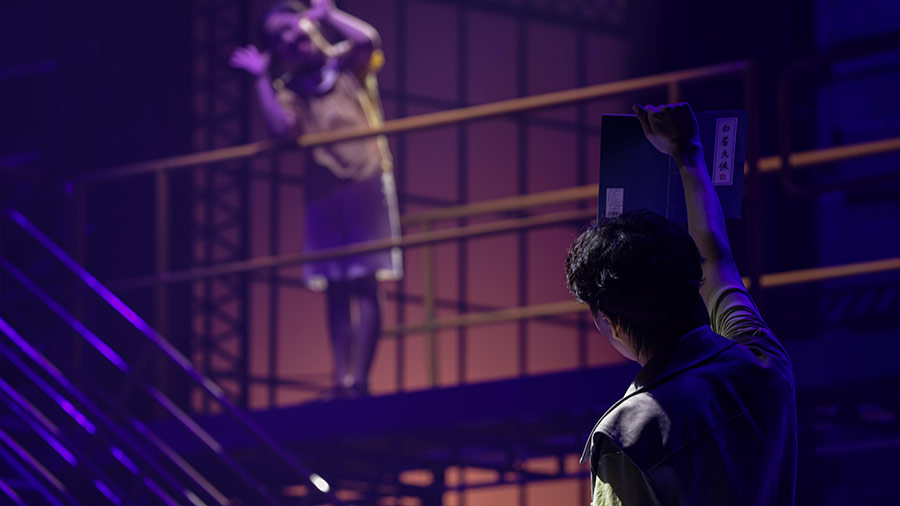 "Boxing originated in the West, and kung fu is our traditional culture, so I used a combination of ethnic music elements and electronic rock in the arrangement and instrumentation, trying to give these two different cultures a chance to interact with each other," Tong says.
The musical is one of four stage works by Guangdong Song and Dance Ensemble that will embark on a national tour this year, along with three dance dramas.
"Musicals entered Guangdong early-a lot of excellent works have been created here, especially Dongguan in the early years. It takes time to not only create great works, but also build an audience, and I believe now is the best time for this," Li says.
"Guangdong Song and Dance Ensemble is a leading figure in presenting Guangdong culture. In our musical productions, we aim to integrate Guangdong's cultural elements and the local characters into the musicals, so that these works can resonate with the local audience. We also hope that these musicals will go national and global."