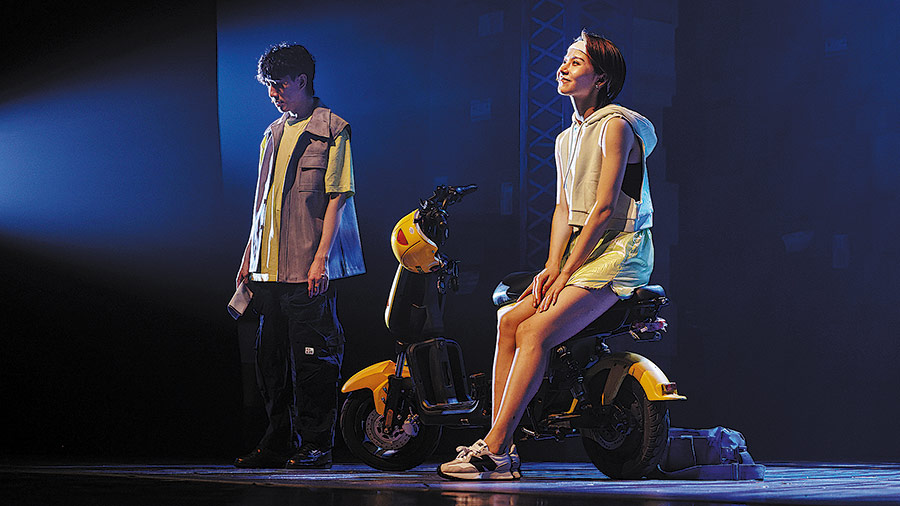 The director of both musicals Gao Ruijia says compared to Goodbye 1990, which is about young people pursuing their dreams, Mission Must Be Achieved is a person's self-contemplation after gaining some life experience.
"We need a sense of mission, but we don't necessarily need to see everything as a mission that must be completed with success. It's not about reaching the goals. What is more important is to keep the passion alive," Gao says.
While the musical features boxing, the production team also fuses martial arts into the songs and dances. Producer Li Siyin says they invited professionals, including boxing championship winners, national martial arts champions and other top athletes to instruct the performers.
Choreographer Chang Eunsuk from South Korea has been taking boxing lessons since the end of February, despite that she was working in multiple cities, including Beijing, Shanghai and Guangzhou.