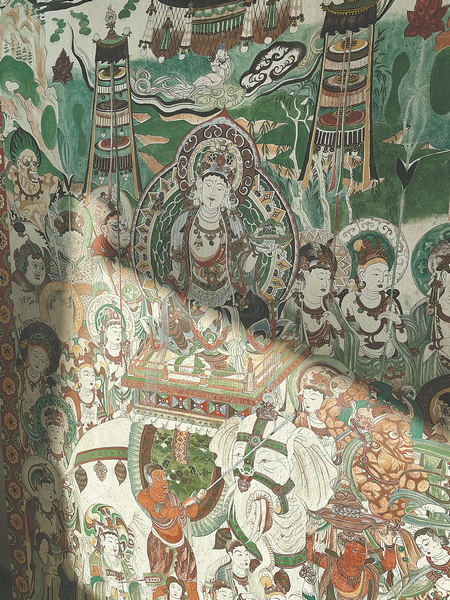 "Students of ancient mural reproduction and protection need to stay composed," Li says.
More young people like Qin are needed to popularize traditional Chinese culture, according to Wang Dahai, head of the School of Urban Arts and Creativity at the Shandong College of Arts.
Qin felt very lucky that she can "now make a living" by doing something she likes, adding that the postgraduate study has deepened her understanding of beauty.
"Chinese people especially love the historical charm that lies behind various items," Qin says, adding that she is glad that her efforts have helped popularize the murals.
"I hope I can tap into more stories about Dunhuang and present them in my future works."
Contact the writer at yangfeiyue@chinadaily.com.cn