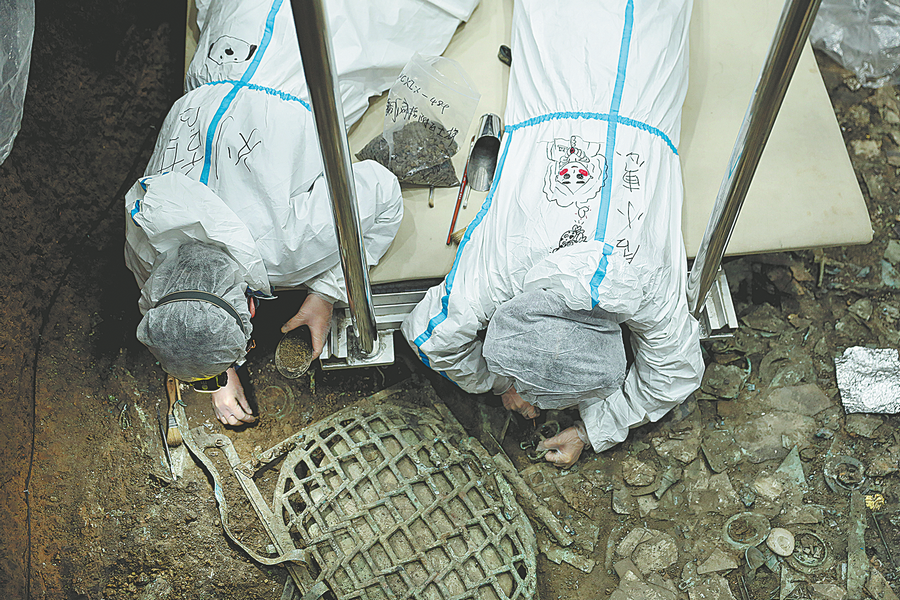 Like Sanxingdui, Jinsha was discovered by accident.
On Feb 8, 2001, builders working on an apartment construction site in Jinsha village found ivory and jade pieces in the earth.
Archaeologists have since excavated more than 10,000 precious relics, including gold, jade, bronze and stone items, as well as 1 metric ton of intact elephant tusks and tens of thousands of pottery and ceramic shards.
Zhu said Jinsha is known as one of China's most prolific excavations for gold and jade artifacts. It is also home to one of the world's largest excavations of ancient elephant tusks.
Archaeologists who comprehensively analyzed the relics from Sanxingdui and Jinsha, including gold, bronze, jade, stone, ivory and pottery items, discovered similarities in type, shape and processing techniques.