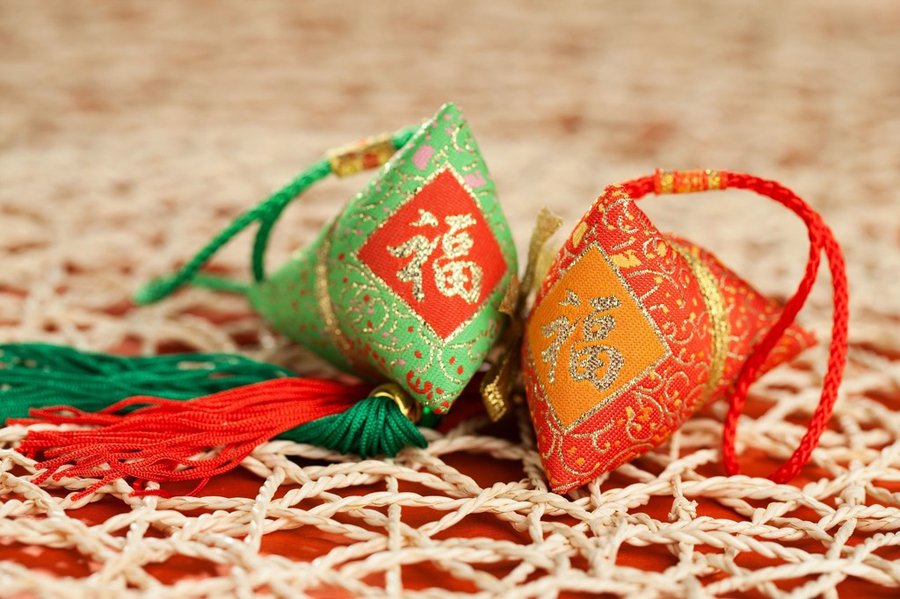 Wearing scented sachets
On the Dragon Boat Festival, children normally wear scented sachets threaded with five-color silk string to ward off evil. A scented sachet is an ornament worn on the front of the dress. The sweet-smelling sachet contains cinnabar, realgar and aromatic herbs.
It is usually wrapped in a silk cloth and sometimes embroidered with exquisite patterns. Multicolor silk threads are attached to the sachet as decorative tassels. In some areas of China, a scented sachet is also used as a token between young lovers.