Customs of the festival
The customs vary a lot in different areas of the country, but most of the families would hang the picture of Zhong Kui (a ghost that can exorcise), calamus and moxa in their houses. People have Dragon Boat Races, eat zongzi (dumpling made of glutinous rice wrapped in bamboo or reed leaves) and carry a spice bag around with them.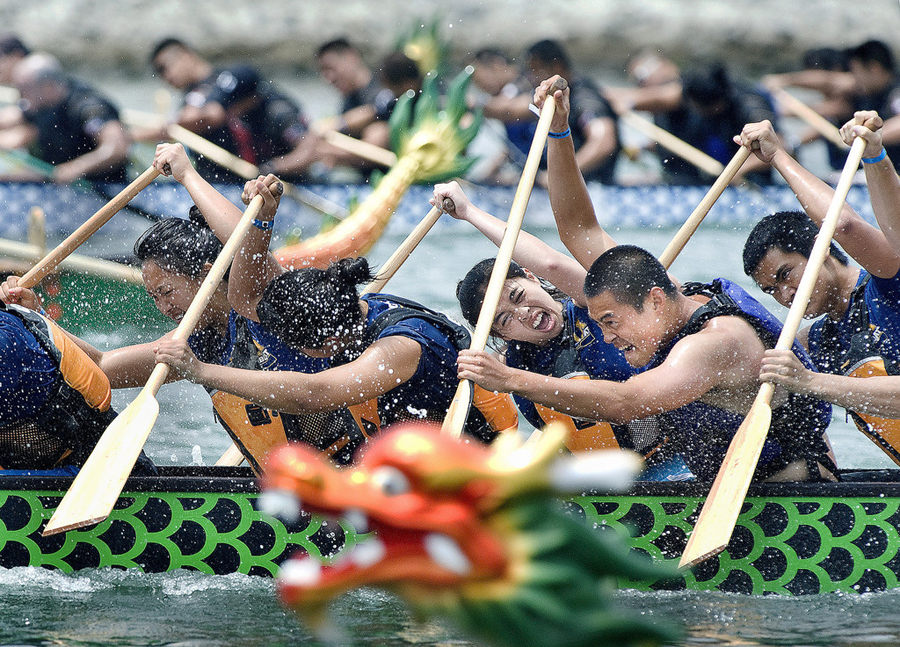 Dragon boat racing
At the center of the festival are the dragon boat races. Competing teams drive their colorful dragon boats forward to the rhythm of the beating drums. These exciting races were inspired by the villagers' valiant attempts to rescue Qu Yuan from the Miluo River. This tradition has remained unbroken for centuries.