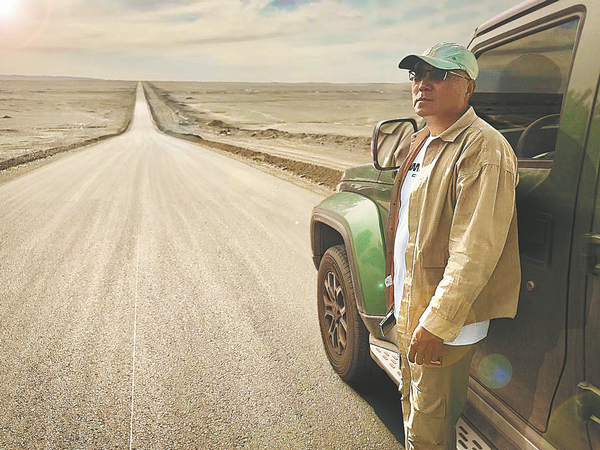 Years of preparation go into gaining a place in the record books.
A former businessman, initially motivated by his desire to explore the unknown in the wild, has driven across the dunes of Taklimakan Desert in Xinjiang Uygur autonomous region again and again, most of the time on his own.
Navigating the sandy landscapes, he was obsessed with placing himself in the wide, open spaces to enjoy the unrestrained tranquility offered by the desert and gradually formed a passion for promoting the country's domestic automotive industry and its natural wonders.
Last month, Dong Changkai, 60, teamed up with other four off-road vehicle drivers and drove across the Taklimakan Desert, the world's second largest drifting desert, to create a route in the shape of a map of China, which looks like a rooster, expressing their love for the country and its spectacular landscape.
Their route passed through Yuli county and Qiemo county in Bayingolin Mongolian autonomous prefecture, Minfeng county and Yutian county in Hotan prefecture and Shaya county in Aksu prefecture.