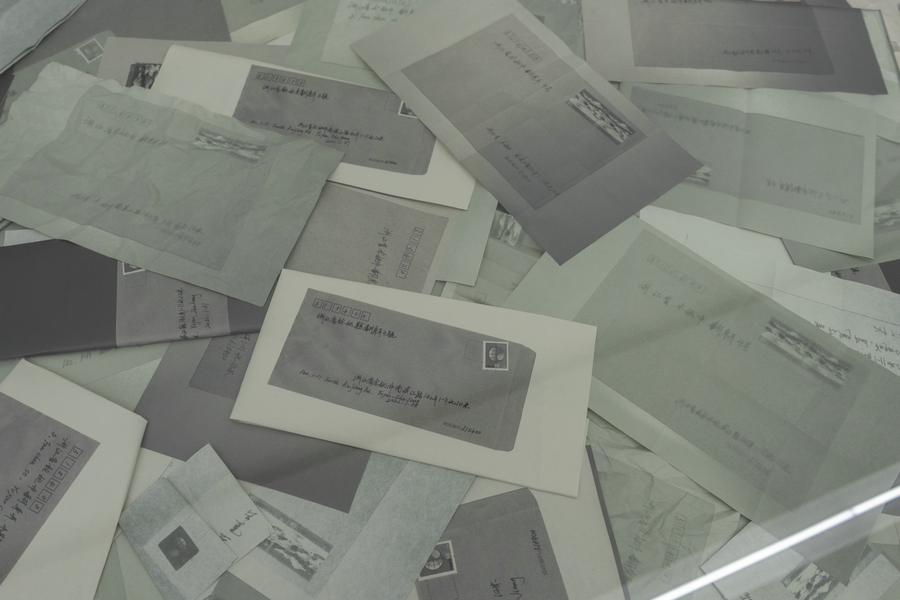 Artist Shao Jie's project, Alley, Ghost and Eighty Cents, draws on his childhood memories to reflect on the link between the past and the present, the meanings of texts and the logic lying behind.
Since 2019, whenever Shao returned to his birthplace in Zhejiang province, he had always posted an empty envelope in which he wrote down the address of the house he grew up in for both the sending and mailing addresses, albeit the names of roads, streets and house numbers have all changed due to urban development over the past seven decades. He dropped the envelopes in a mailbox standing in the alley near his home. He is showing copies of those envelopes as part of Alley, Ghost and Eighty Cents at an exhibition titled Spring Rolls: Spring Sleep Misses Dawn 2022.
The show, running through May 19 at Inna Art Space in Hangzhou, teams up five artists including Shao himself, as well as Ran Xin'an, Wang Jiajun, Wang Jing and Liu Beining. The works are divided into four groups, enabling visitors to get a glimpse of works by a new generation of Chinese contemporary artists.