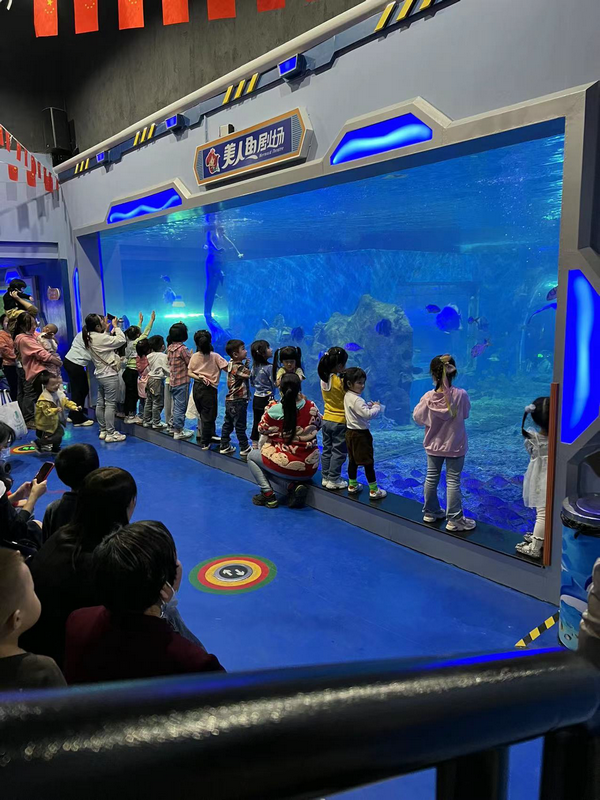 Haichang Ocean Park opened five new aquariums across the country during the recent five-day May Day holiday, winning praises by local residents, especially parents and children.
The new aquariums are located in the following small cities: Xiangtan in Hunan province, Anqing in Anhui province, Anyang in Henan province and Xinzhou in Shanxi province.
At the aquariums, tourists can observe marine animals, learn scientific knowledge and take part in immersive activities. Children can create their own pottery handicrafts in shapes of marine animals and enjoy fishing in a small pond.
The new aquariums are part of Haichang's ambitious portfolio to open over 100 aquariums in China. With their rich resources and advanced technology, Haichang aims to satisfy the growing demand of leisure destinations for parents and children.
Tourists should make reservations in advance and strictly follow preventative measures to curb the spread of COVID-19.