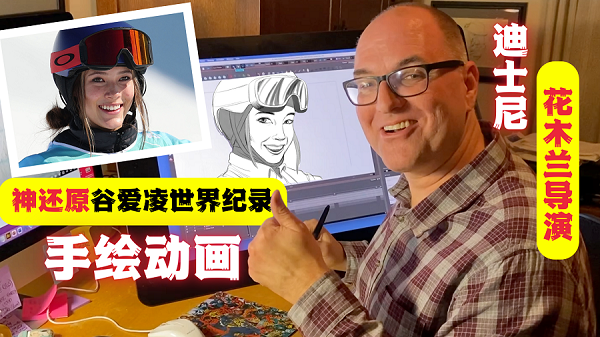 Animator Tony Bancroft became an internet sensation after he drew a set of 2D animations for skier Eileen Gu, who soared to win three medals during the Beijing 2022 Winter Olympic Games last month. Her outstanding performance prompted torrents of admiration, and Bancroft wrote on his Instagram account that Gu has become an inspiration for girls all over the world to get into athletics and reach their goals. For Bancroft, a stellar example has infinite power.
The US animator makes no attempt to conceal his excitement.
"I was so inspired by how she took her Chinese and American roots and brought them 'Together for a Shared Future', (the slogan of the Beijing 2022 Winter Olympics.) She is incredible at what she does in skiing and I love how she is an influence on the next generation of female athletes from China and the world. Like Mulan, Eileen Gu is a strong female hero," Bancroft says.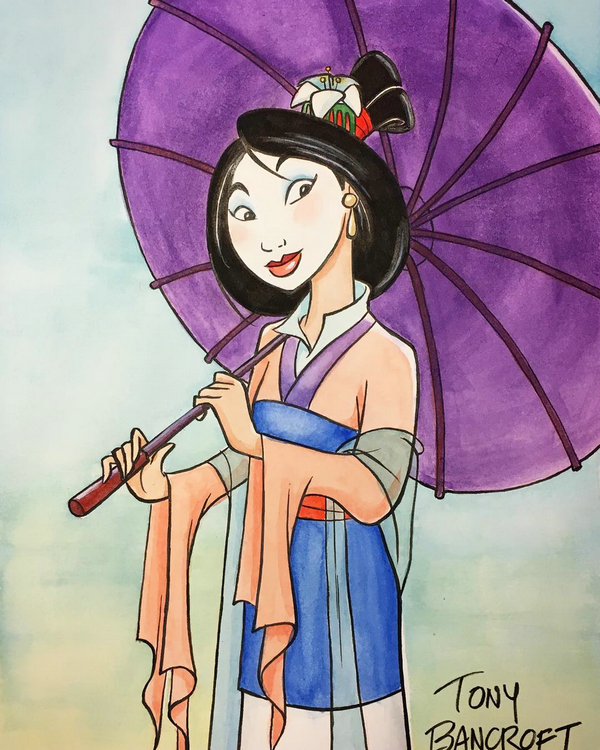 Bancroft's passion for bringing memorable animated films to life has created some of the best characters we are all too familiar with, including Pumbaa from The Lion King, Kronk from The Emperor's New Groove, Iago from Aladdin, Cogsworth from Beauty and the Beast. And as a film director, he is best known for directing the movie Mulan.
"Disney's Mulan was a joy to work on. It was not without its ups and downs, though. It involved a tremendous amount of research and understanding of ancient China, its customs and culture. Of course not everything you learn in doing research on the topic of a film is used. Then you have to go through the creative yet time-consuming process of figuring out what story you want to tell," he says.
"There are thousands of options and many ways we could have told Mulan's story. Whenever we hit a wall in the process, we would always think of the heart of this female warrior who loved her father so much. She would sacrifice herself, so he could live. Mulan's heart was what guided our decisions and helped us when things got tough. It was a four-year process creating the movie Mulan and incorporated hundreds of artists, writers, actors and technicians, but it was well worth the journey to bring her story to the world."
Bancroft says he made it for his three daughters, so they could have a female hero to look up to and now it is an inspiration for generations of daughters.