Online series Reset has recently accumulated over 2.1 billion views on the streaming site Tencent Video, propelling the 15-episode suspense drama to soar as one of the most popular hits in the first two months, said some critics at a recent symposium in Beijing.
Adapted from the namesake novel by He Bixian, more known by her pen name Qidaojun (prayer), who is also serving as the production's scriptwriter, the story finds Li Shiqing, a college student, and Xiao Heyun, a game designer, "wake up" on a bus after an explosion is supposed to kill all the passengers onboard.
After realizing they have been stuck in a "time loop", they learn that they will revive and return to the pre-blast time if they can't stop the explosion, and the two young people join forces to seek a way to rescue themselves and the other passengers.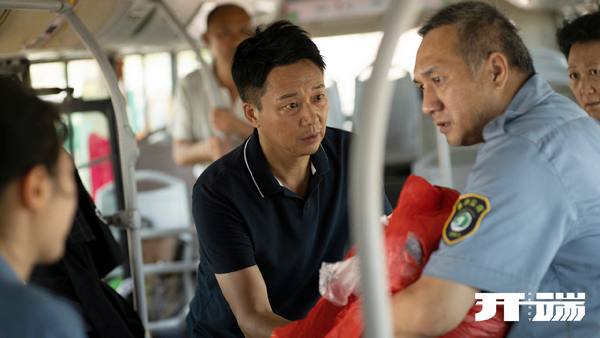 Sun Zhongcai, vice-president of Tencent, said the proposal to produce the show got a quick approval around two years ago. The shooting, which took a total of 62 days, started in Xiamen, East China's Fujian province, in June last year, he added.
"With an innovative theme and intriguing character arc as well as convincing detail, the series highlights the strength of the unsung heroes, thus making it resonate with a lot of viewers," said Sun.
In the drama, the personal stories of the passengers and the bus driver are interwoven in the duo's efforts to stop the explosion, making it one of the most touching aspects of the drama, said some critics.
Director Sun Molong echoed that the show — despite featuring an unusual setting that blends the genres of sci-fi and suspense — aims to examine various forms of life of everyday people, shedding light on their pursuit of justice and a healthy social order.