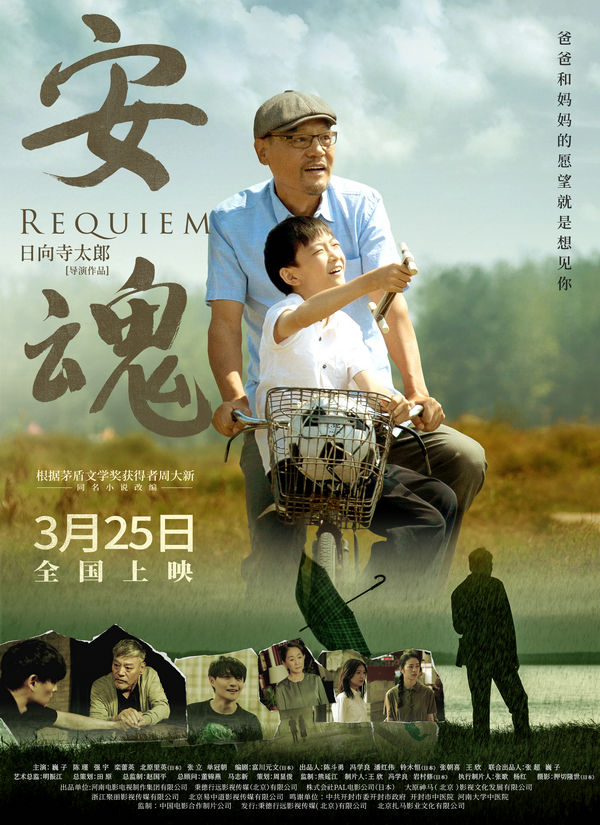 Requiem, a forthcoming movie bringing together Chinese and Japanese artists, is scheduled to open across domestic theaters on March 25.
The movie, adapted from the novel of the same name by Zhou Daxin, a winner of the Mao Dun Literature Prize, tells a father's grief over the death of his only son.
With a cast including veteran actor Wei Zi as the father and award-winning actress Chen Jin as the mother, the film is directed by Taro Hyugaji and written by Motofumi Tomikawa, both established Japanese artists known for excelling at depicting delicate emotions.
"This is a film for parents all over the world who have lost children to illness or disasters. The movie is soothing, redemptive and gives (audiences) the courage to confront death," said Zhou, a native of Henan province, in a written speech released during the movie's premiere held at the China Film Archive on Sunday.
Ming Zhenjiang, chairman of the China Film Producers Association, said the movie has boosted cultural exchange between China and Japan and reminds people to cherish those they love.