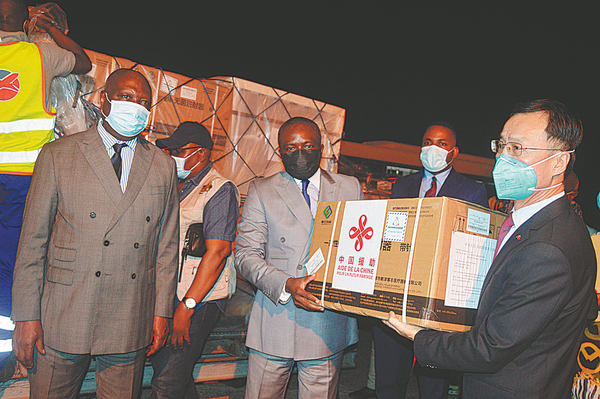 The spirit of providing timely help to those in need is manifested in the Chinese idiom xue zhong song tan, which literally means "to send charcoal in snowy weather".
The story behind the idiom dates back to an ancient emperor. One freezing winter day, the emperor was resting in the palace, feeling cold, despite burning charcoal while enjoying delicious food and drinks. Looking at the snow outside, he suddenly thought of the poor people suffering.
The emperor then ordered officials to send food and charcoal to the old and poor in the capital to keep them warm and fed. The move created quite a stir at the time and, later, people used the idiom to describe giving others help when they are in need.
The connotation of the idiom has become a social norm in China, and people are encouraged to lend others a helping hand in everyday life.
The idiom also echoes in China's vision of "building a community with a shared future".
Against the backdrop of the COVID-19 pandemic, China has provided over 2 billion doses of vaccines for more than 120 countries and international organizations and contributed to the distribution and use of vaccines worldwide. The vaccines have helped some countries, especially developing countries, push forward their vaccination drives.
By actively cooperating with other countries in the global fight against the pandemic, China is putting into practice its concept of building a community with a shared future, says British scholar and political commentator Martin Jacques.
Xinhua