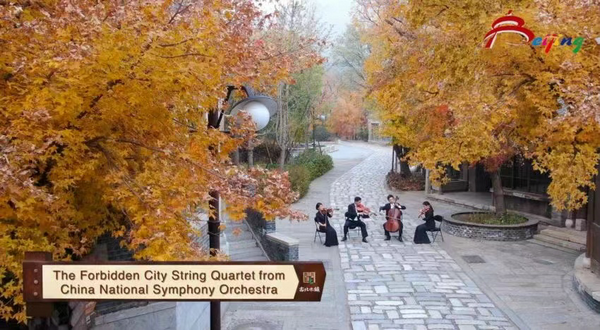 The Beijing Municipal Bureau of Culture and Tourism has launched a series of videos, titled Beijing: More Than Meets the Eye, to showcase the capital's beauty.
The series, produced by Beijing Poly Forbidden City Theater Management Co Ltd, combines Beijing's well-known tourist attractions and emerging cultural landmarks with performances from young Chinese artists and musicians.
So far four videos have been released and have been viewed over 2.31 million times on social media platforms. Six more videos are planned for this year.
The videos take viewers to a variety of places in Beijing, such as the newly renovated Longfu Temple, Beijing W-town in Miyun district, Qianmen Sanlihe, the city's central area and Shougang Park, home to the Beijing Organizing Committee for the 2022 Olympic and Paralympic Winter Games, Big Air Shougang and the National Winter Sports Training Center.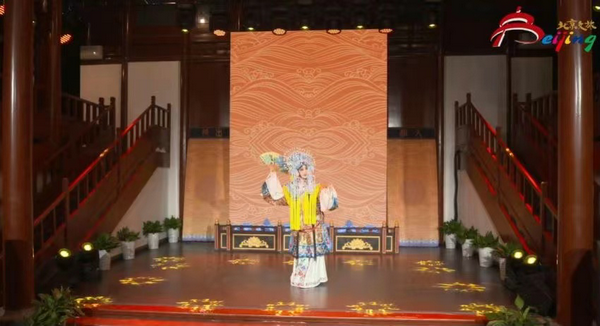 A harpist, a string quartet, percussionists and Olympic medal-winning rhythmic gymnasts are also featured in the videos.
"We want to offer a close look at the capital, which is both traditional and contemporary," said director Sun Qin, adding well-known music is featured in the videos.
"The scenes portrayed in the videos are romantic and poetic," he added.
Pang Wei, an official from the Beijing Municipal Bureau of Culture and Tourism, said: "The coronavirus pandemic has brought challenges to tourism. We want to display the beauty of Beijing through these videos. Once the pandemic is lessened, we welcome more people to visit Beijing from around the world."