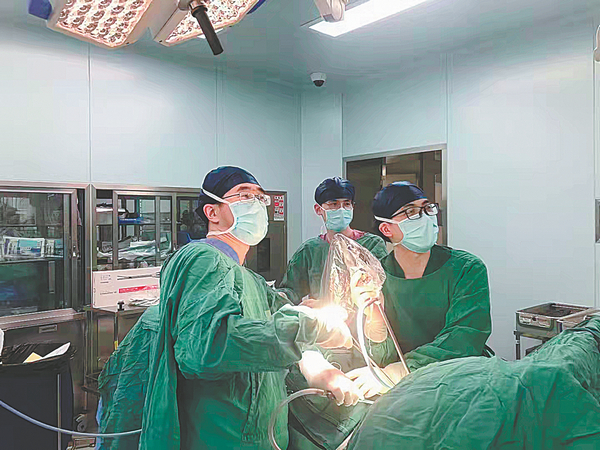 As a thoracic surgeon and a relative of a gastric cancer patient, Wang Xing's latest book, Bingren Jiashu, Qing Laiyixia (Excuse Me, the Doctor Would Like a Word), aims to help a patient's nearest and dearest during what is a very difficult time.
Wang gives tips in the book on how to choose a suitable hospital and doctors, how to identify reliable information, make treatment choices and take care of cancer patients, as well as offering advice on physical examinations, purchase of commercial insurance and other precautionary measures.
Over the past decade, Wang, born in 1988, has been writing for multiple online platforms and going on TV shows to popularize knowledge about lung cancer and medical treatment.
Previous best-sellers of his include How to Diet as a Cancer Patient?, which he wrote with his doctoral mentor Yang Yue. He also published a novel of workplace anecdotes set in a fictional hospital under the pseudonym of langyisheng, or Dr Wolf, which will be adapted into a TV series.
"One area where the (new) book touches me the most is that the doctor puts himself in the position of the patient's family and helps them make the optimal choice," Zheng Xingdong wrote in the preface to the book. Zheng is head of Shanghai General Hospital, where Wang works.