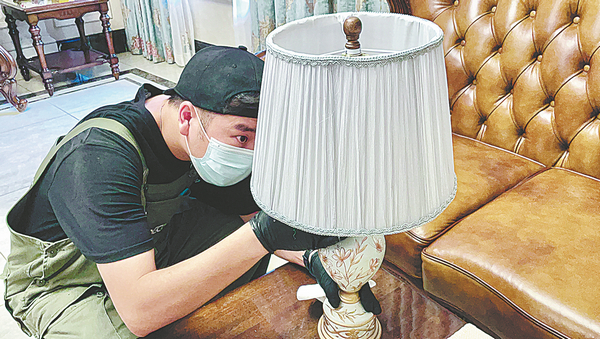 With almost military precision, they enter residential communities to carry out cleaning-up operations, literally. Wang Ziqian and his team get kitted out in uniform to clean homes.
These young men in their late 20s or early 30s, geared up in customized attire, pull along suitcases and make a beeline toward their destinations that await serious cleaning.
"It's not so much for some sense of ritual, but to get out of other residents' way," says the 32-year-old from Jiaxing, East China's Zhejiang province.
Wang has found a niche in the cleaning market and set up an all-male operation for domestic cleaning in May last year.
He set his sights on offering professional cleaning and sanitation management.
His business has been a hit among customers.
"We have been booked up for the following month," he says.
Upon arriving at a customer's home, Wang's team take the measure of the overall layout and communicate with the customer to fully understand the requirements before getting down to hard graft.
Each of them puts on one-off shoe covers and gloves and sterilizes themselves before going in.