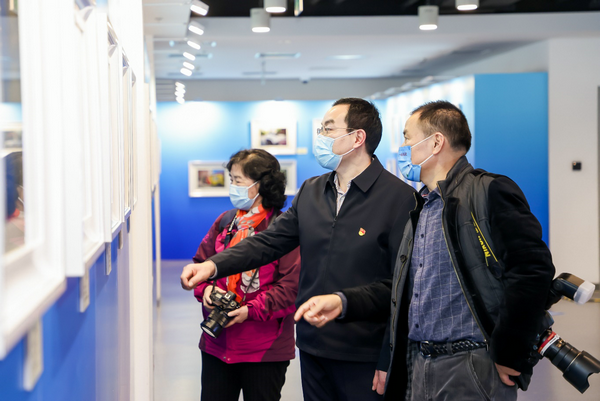 An ongoing photo exhibition is showcasing the development of Beijing's Haidian district from various aspects, including culture, education, sports as well as science and technology.
Haidian district's culture and tourism bureau began collecting photography works from photography aficionados since Dec 8 and received more than 4,000 entries. Over 175 works were selected and showcased in four sections: Haidian district's revolutionary red culture, its effort in protecting harmonious co-existence between men and nature, the innovative strides it has taken in creative industries, and the spirit of patriotism borne by its dwellers.
As this year marks the 70th anniversary of the founding of Haidian district, the exhibition aims to review the district's evolution and tell touching grassroots stories that happened there.
"The district is an influential center of scientific and technological innovation and boasts a profound culture. The exhibition provides an epitome of the development of the district and Beijing at large. As a resident living in Haidian, I do feel proud," said a visitor.
The exhibition will run through March 31.