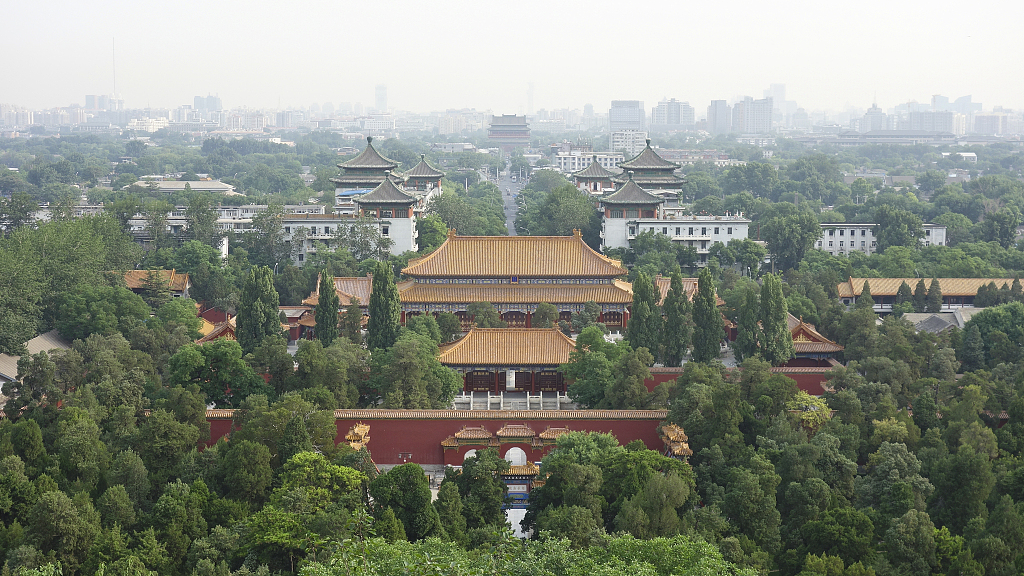 The central axis of Beijing, which is connected by many cultural relics in the old city, is now in the "sprint stage" of applying for World Heritage status, according to Shan Jixiang, the president of China Antique Academy and former director of the Palace Museum.
There are three World Heritage sites along the central axis: the Forbidden City, the Temple of Heaven and the Jinghang Grand Canal.
"There are also many other cultural relics, historical sites and cultural landscapes on the central axis, so the overall application of the central axis as a World Heritage Site meets the requirements of authenticity and integrity," Shan said.
"Beijing is rich in history and culture, with a total of seven World Heritage sites. From prehistoric times to the Ming and Qing dynasties, the whole cultural foundation is presented in the city," noted Lv Zhou, the director of the National Heritage Center at Tsinghua University. "How to better present the historical development of Chinese civilization through the central axis is of great significance to the application."
It has been 50 years since the birth of the World Heritage Convention, during which a total of 1,154 heritage sites have been strictly evaluated around the world. According to the latest application requirements, each country can only apply for one place per year. Although China has extremely rich heritage resources, it can only select one place to apply for each year, so the competition is very fierce.
How important is the central axis in Chinese culture?
The central axis is the best embodiment of China's idea of "respecting the middle" in urban construction. The central axis is the carrier of Chinese civilization, reflecting the most important content of Chinese culture, such as the relationship between man and nature, and man's obedience to order.
"The influence of the central axis on the entire city is reflected in that it is the core of the entire urban planning. At the same time, many historical events occurred on the central axis including the founding of China," said Lv.
"From these aspects, the central axis fully complies with the conditions for World Heritage application."