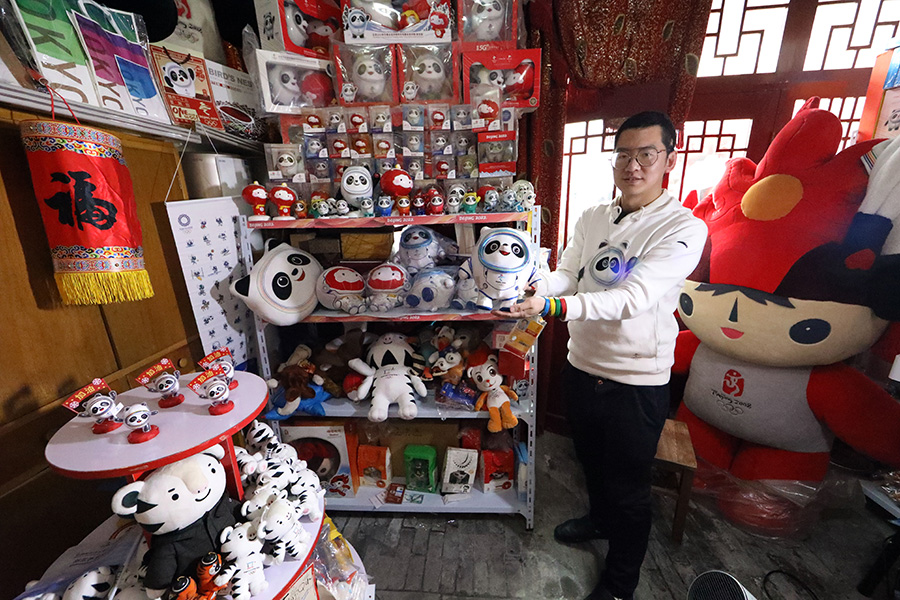 With the Beijing 2022 Winter Olympic Games in full swing, an "Olympic Museum" located in a hutong in the capital city's Xicheng district has gained much attention.
A bungalow of just over 30 square meters is home to over 5,000 pieces of Olympic memorabilia. Zhang Wenquan, 35, is an amateur "Olympic collector" who volunteered for the 2008 Beijing Olympics.
Ever since the Sydney Olympic Games in 2000, he has been collecting all kinds of Olympic-related souvenirs in addition to the well-known mascots, Olympic torches and badges. Zhang's home has gradually become a "Olympic Museum", with a rich variety of pieces on show.