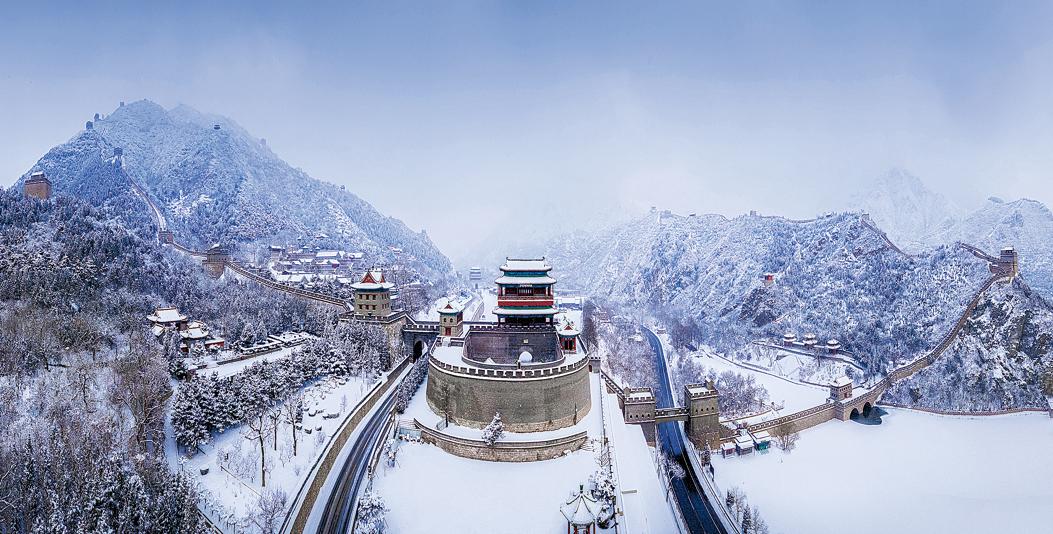 When heavy snow hit Beijing late last year, many residents in the capital rushed to take cover. But photographer Yang Dong's first thought was to ready his camera for the perfect shot.
The next morning, Yang drove to the Jiankou section of the Great Wall and climbed the structure with all his photography equipment. Waiting for a whole day, Yang captured a specific moment when the Great Wall was partly hidden in the clouds before sunset.
"After heavy rain or snow, the next day is the best time to find a sea of clouds around the Great Wall," Yang says in a phone interview with China Daily.
The 28-year-old became popular on social media platform Sina Weibo, sharing the stories behind his photographs of the Great Wall (of which he has 400,000) over the past five years.
He is known as the Great Wall photographer, and his story is well-known among the monument's enthusiasts. So much so, he was invited to play a lead role in the documentary Loving the Great Wall released in January 2020, and was also the spokesman for the 2019 China Great Wall International Foto Week.
Yang's love affair with the camera began when he received one as a gift from his parents. In 2011, although he majored in accounting when he enrolled in Yangtze University in Jingzhou, Hubei province, he never stopped pursuing his passion for travel and photography.