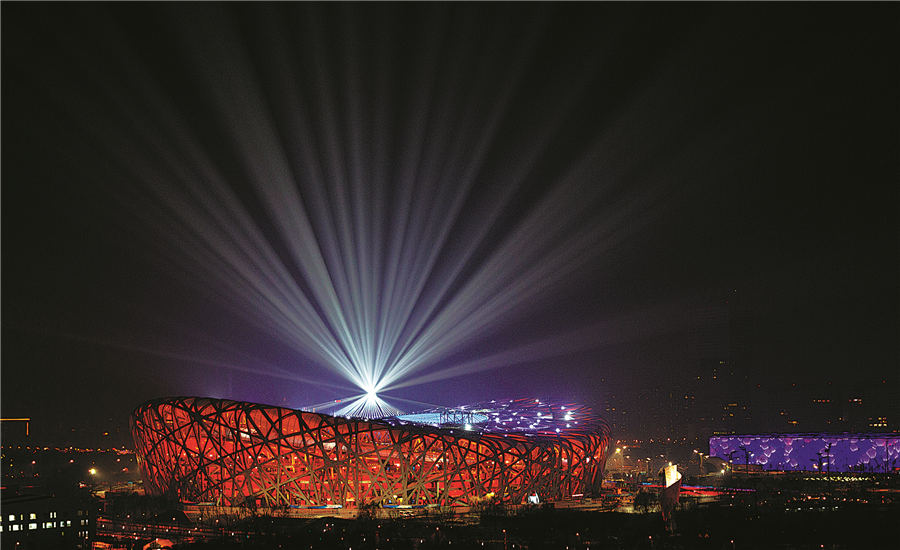 Walking into the Beijing 2022 Official Licensed Product Flagship Store on Wangfujing Pedestrian Street, the Winter Olympic Badge Wall is quite an eye-catcher, with stacked commemorative badges creating a real Winter Olympics experience.
As soon as visitors walk into the snow field at Beixiao Lake in Zizhuyuan Park, the cheerful melody of Together to the Future floats into their ears, enhancing the atmosphere.
Younger children take photos with cute polar bears, penguins and panda dolls. The children enjoy speeding down from the 6-meter-high and 80-meter-long snowcapped slide. In addition, snow tanks, go-karts, snow trains, snow golf and other entertainment items are also very popular.