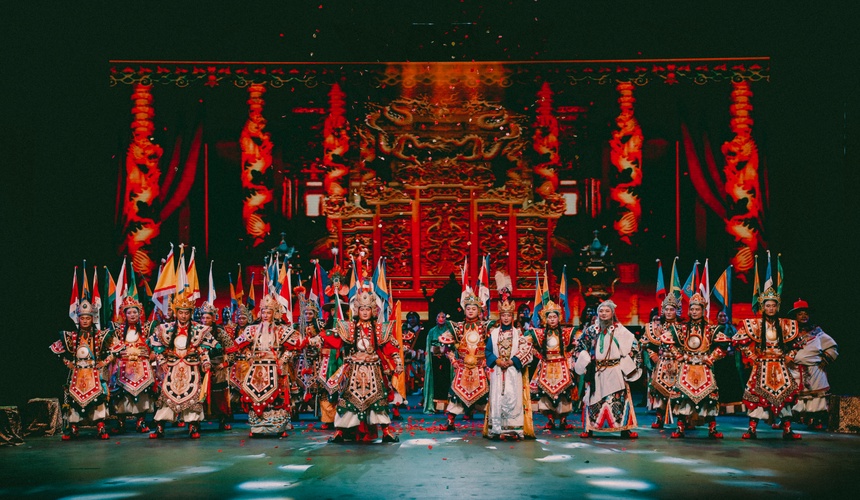 Excerpts from the Epic of King Gesar, the longest tale of its kind in the world, were presented by the Yel Bumen Tibetan Opera Troupe at the Beijing Tianqiao Performing Arts Center on Jan 18.
The opera is based on part of the story of King Gesar, a legendary hero and a symbol of the region.
The Epic of King Gesar has been passed down orally through singers and storytellers in Xizang and was inscribed on the UNESCO list of world intangible cultural heritage in 2009.
The Yel Bumen Tibetan Opera Troupe is a Tibetan opera troupe formed by shepherds from a village in Southwest China's Xizang Autonomous Region.